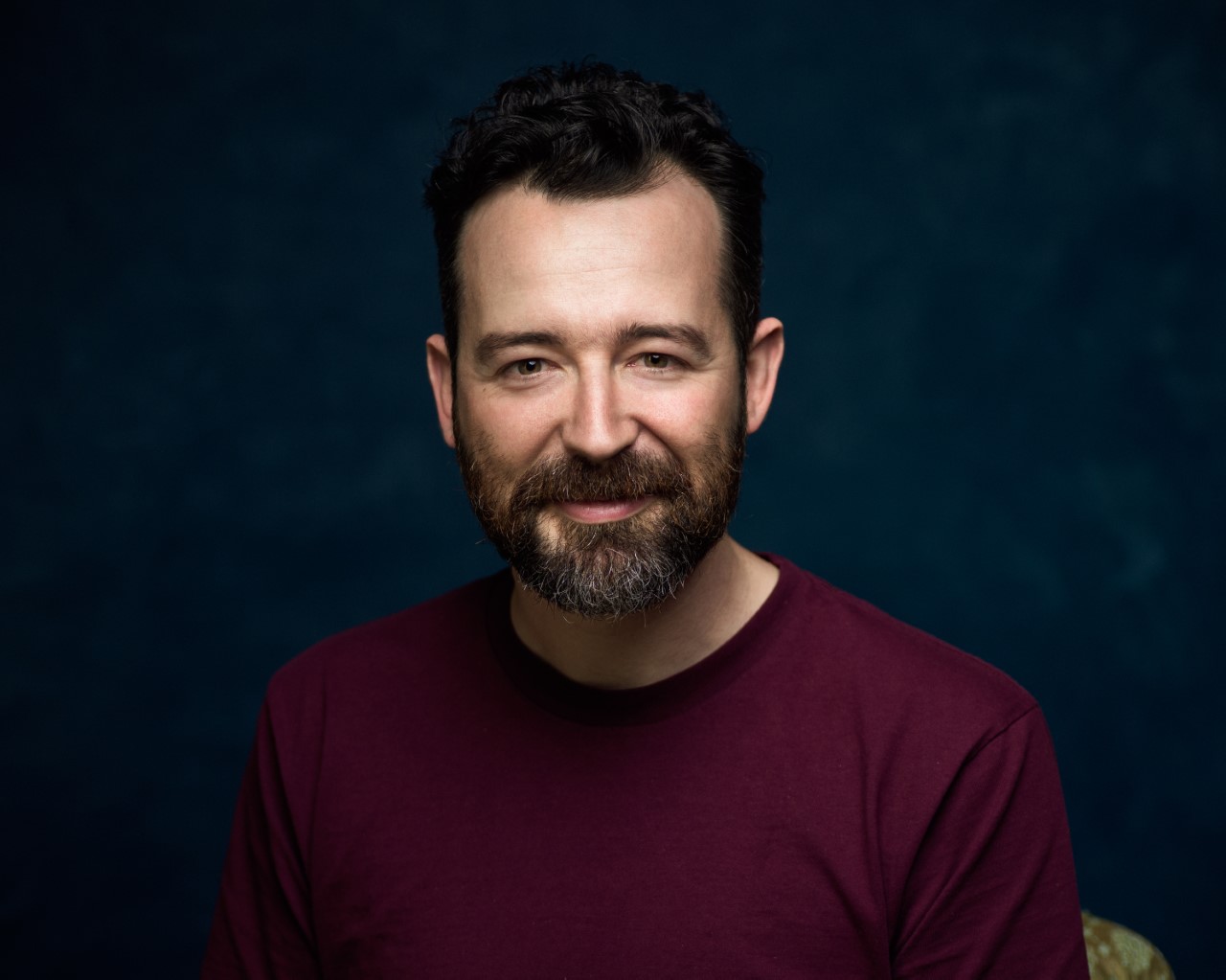 Kia ora Sam, tell us a bit about yourself. Where did you grow up? What do you do for a crust?
I was born in Christchurch, and at the age of two, I moved to Surrey in England. From there, I moved back to New Zealand, to Nelson, and then to Auckland for intermediate. I stayed in Auckland until university, where I studied Dentistry in Dunedin, and began writing comedy. After that, we moved to Wellington, where my now-wife is from (we were very cute and dated in Uni). After receiving an offer to write for Jono & Ben, we moved to Auckland, where I worked as a Dentist for half the week; and wrote comedy for the other half of the week. It was a pretty good mashup!
In 2017, I got diagnosed with MS. I lost all the feeling in my hands, and so couldn't do dentistry anymore. I could still do comedy, so I started to do that more and more. A couple of years later, I had an MS attack and lost vision in my left eye, and part of my right eye. It meant that I got to meet all the wonderful people from 'BLVNZ', aka Blind Low Vision NZ, and also all the cool people from Able.
Now I do warmups for TV shows, and having lived in so many places around New Zealand makes it much easier to connect with an audience. Lots of people are from the South Island, or Wellington, and I feel that I can connect with them, or the JAFAs – I currently live in Tāmaki Makaurau. I also host a Podcast for Blind Low Vision NZ, which allows me to connect with other people who are experiencing vision loss, which is how I first found out about Able!
How did you discover audio description?
Audio description discovered me! I was so lucky. I didn't know it was a thing, until I began working on the podcast, and put the call out to the community for podcast themes and guests, and heard about AD and Able. AD is amazing – there's been a very apt and recent example of how useful it is. So, I was watching Only Murders in The Building, which includes a Deaf character. For that whole episode, all dialogue was communicated through subtitles, which is so wonderful in terms of raising awareness about accessibility and different ways of communicating. However, I couldn't read the subtitles; so I changed the settings to 'audio description', and it read it out for me, and was wonderful – just so easy. The fact that I could push two buttons, and enjoy the episode was just amazing.
Tell us about your relationship with TV.
TV has been a big part of my life – some of the funniest parts of my life have come through that little box, I have a strong connection to it. I remember, when I was a child I saved up money for weeks (I still can't believe my parents let me do this!) and bought a TV. It's helped to shape my attitude to comedy, my favourite thing in the world, and it's meant I've been exposed to so much of it. It's such a wonderful portal to the rest of the world.
It's still one of the best ways to get access to information that's been vetted. The internet is great, because everyone gets their say; but not everyone is right, and that can become dangerous. TV has standards, which means high-quality content – fun, funny, accurate content – and the fact that it's a fairly ubiquitous way to access it, so long as it's accessible. And that's where media accessibility comes in, and where it comes down to equality. It means that we can all have access to the same information at the same time. You don't think about it until someone points it out to you. The world's a pretty crazy place, and if there are some people that have to wait longer to access information, to know what's going on around them, then it's just not a fair world. We're making progress, but there's still so much work to do.
What are your hopes and dreams for the future of accessible TV?
I would love to have audio description available on everything. It would be cool to see it on the news, for example, as although it's quite a verbal programme, to have some description available for live footage, graphs, graphics, et cetera would be really helpful.
I'd also love it if the access itself was just super seamless; that if you were blind or Deaf, you could just press a physical button on your TV, rather than scrolling through menus. In New Zealand we're quite relaxed about a lot of things – which is a great trait – but it can sometimes be detrimental in terms of making progress towards equality.