We're a not-for-profit organisation working towards a more inclusive Aotearoa. We believe everyone should be able to access news, entertainment and culture. Funded by NZ On Air, we're Aotearoa's leading provider of media access services, including captioning services, subtitling and audio description.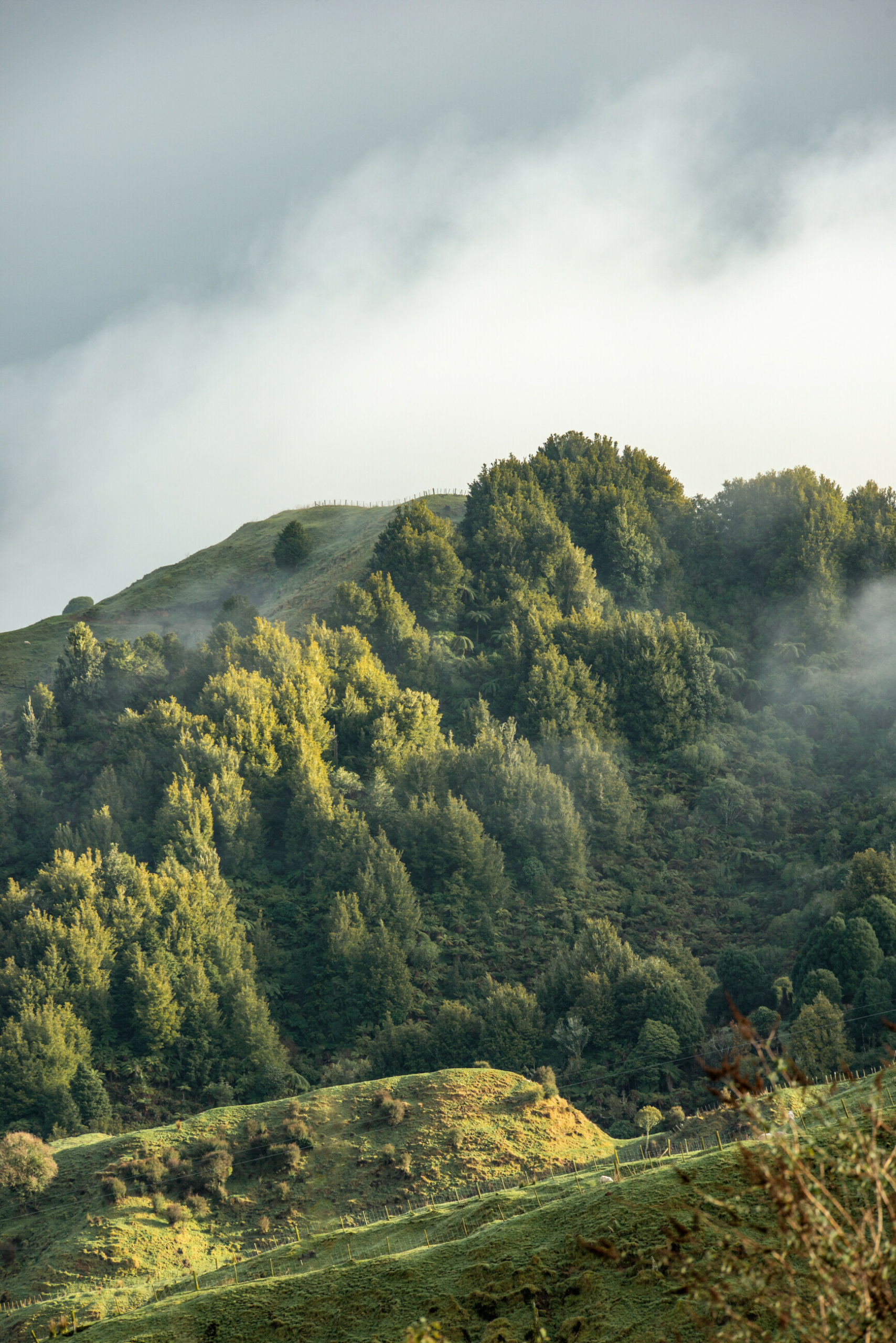 Our vision & mission
Our vision is for a New Zealand where everyone has equal access to audiovisual media.That includes the 880,000+ members of the Deaf or hard of hearing community, the 180,000+ people who are blind or have low vision, and those who rely on subtitles to help improve literacy or navigate English as a second language.

Our mission is how we're achieving our vision; through our work as New Zealand's leading provider of captions, subtitles and audio description.We provide our services for Television (TVNZ, Prime, Discovery), film, film festivals and government. Led by a passionate team of wordsmiths and linguists, we have a unique focus on local content and authentic New Zealand voices.
A history of media
accessibility in New Zealand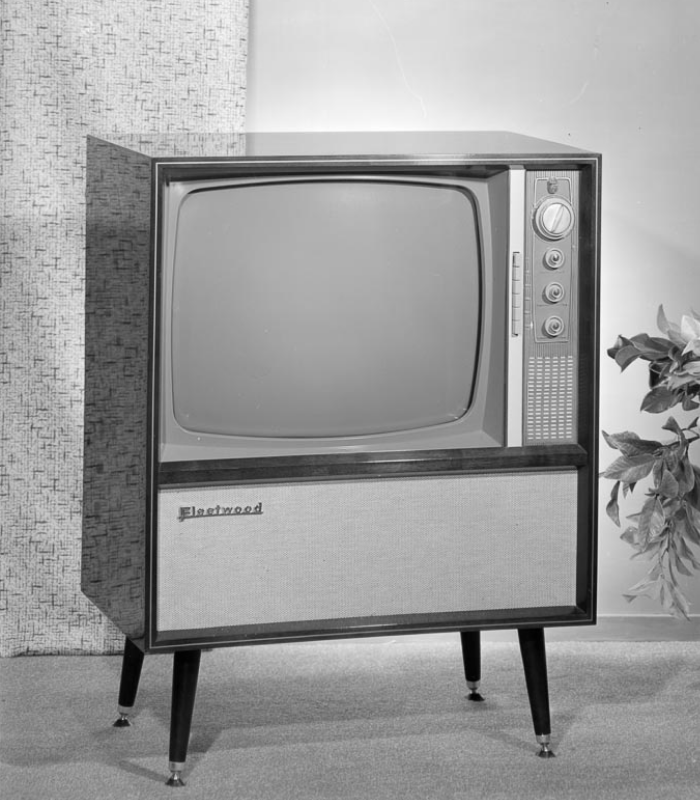 1960
New Zealand's first official television transmission.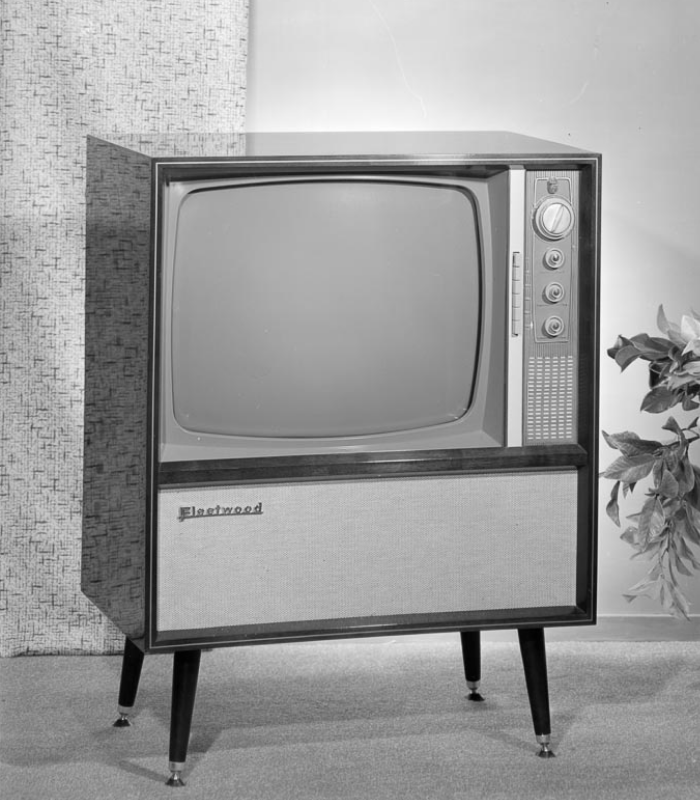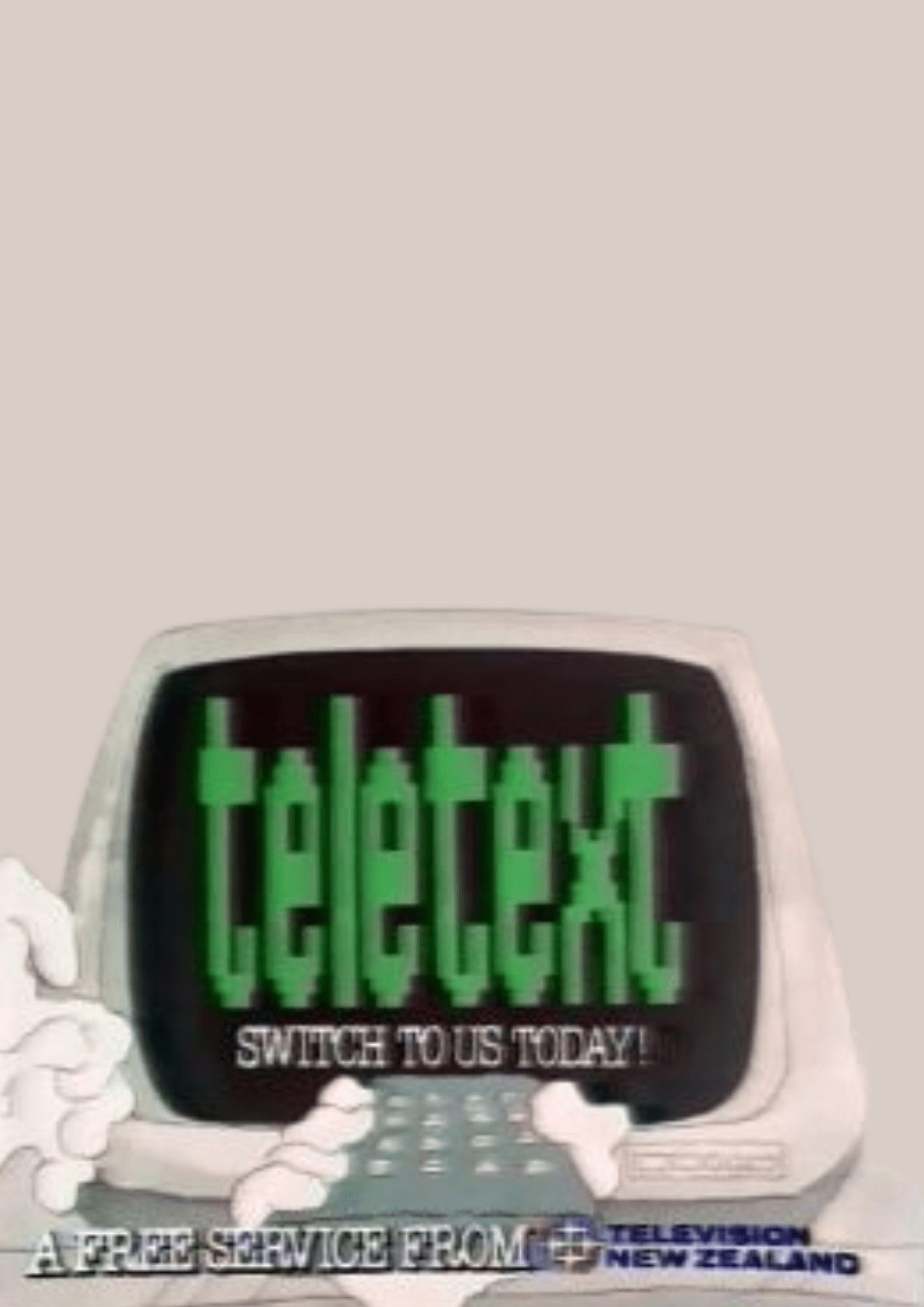 1981
Funding for Teletext and captions raised through Telethon.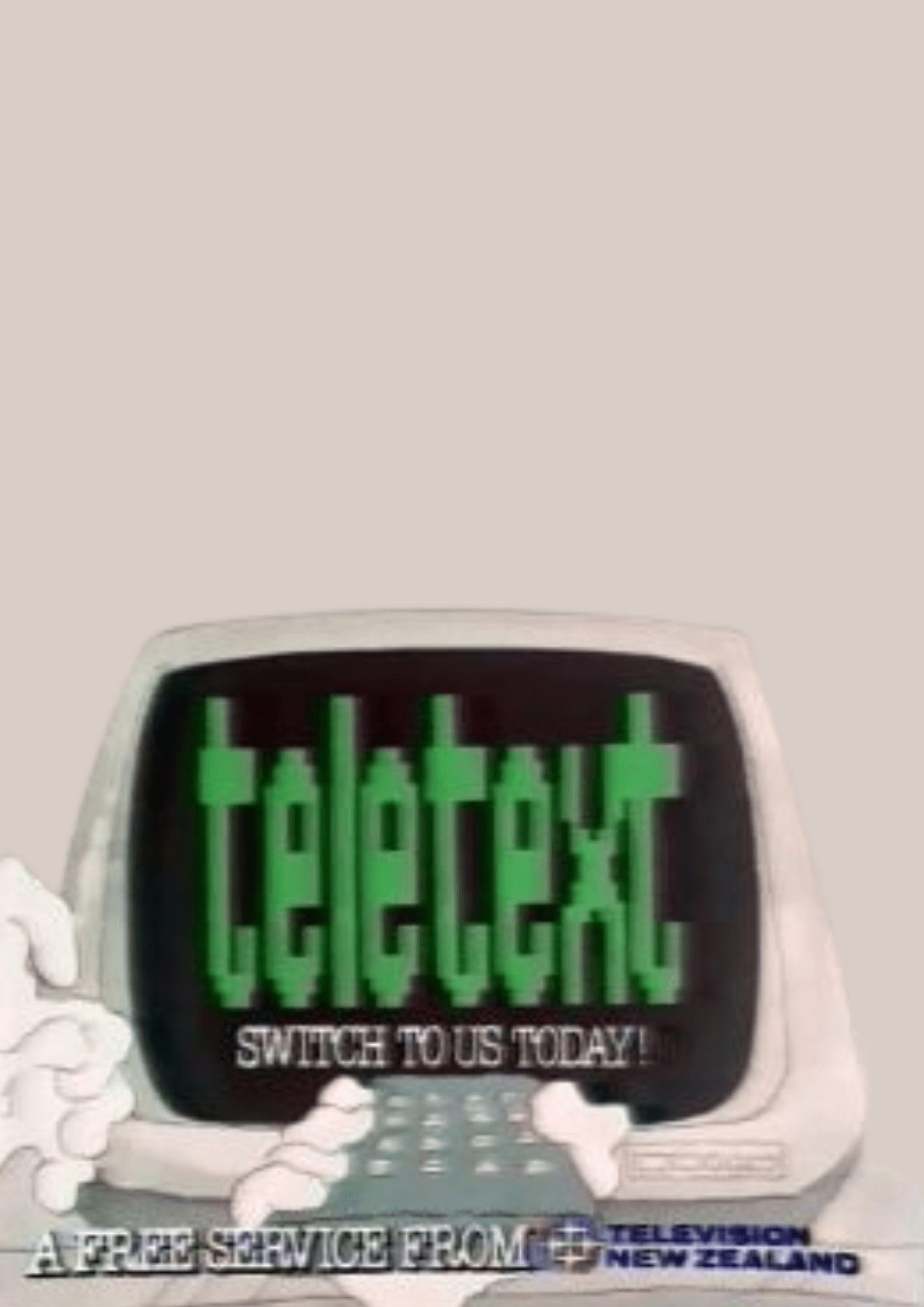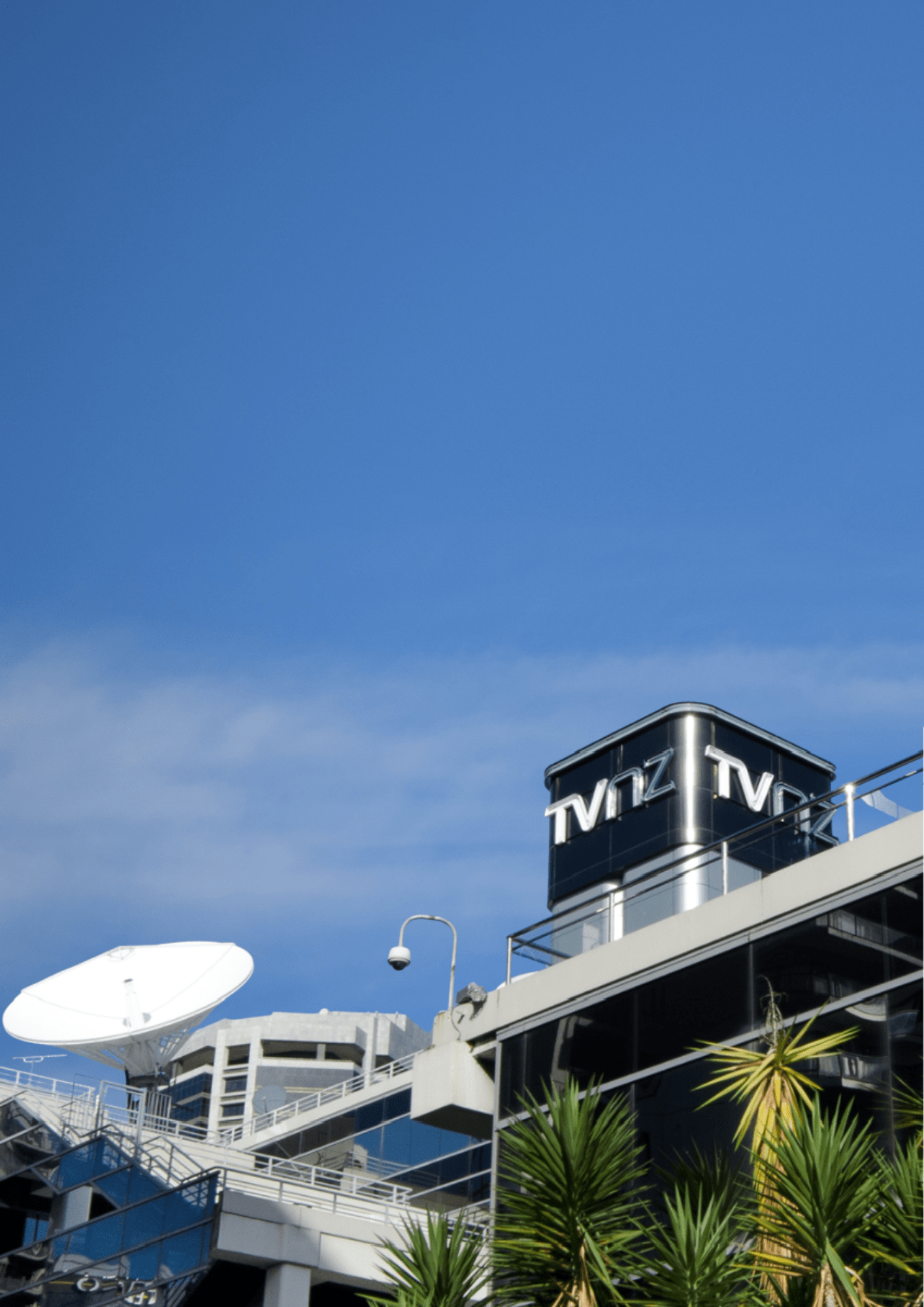 1980s
Teletext and captions are first launched on TVNZ.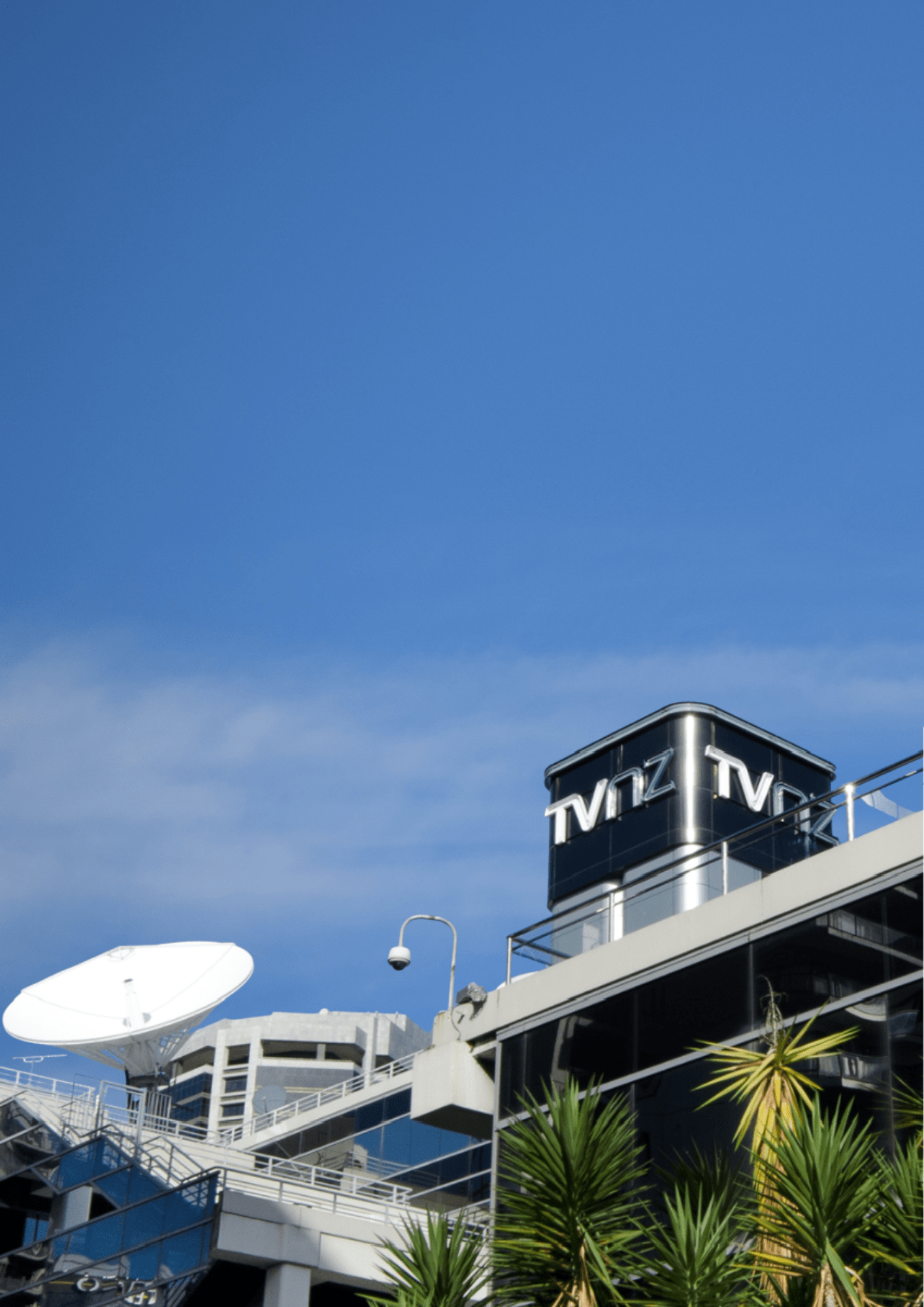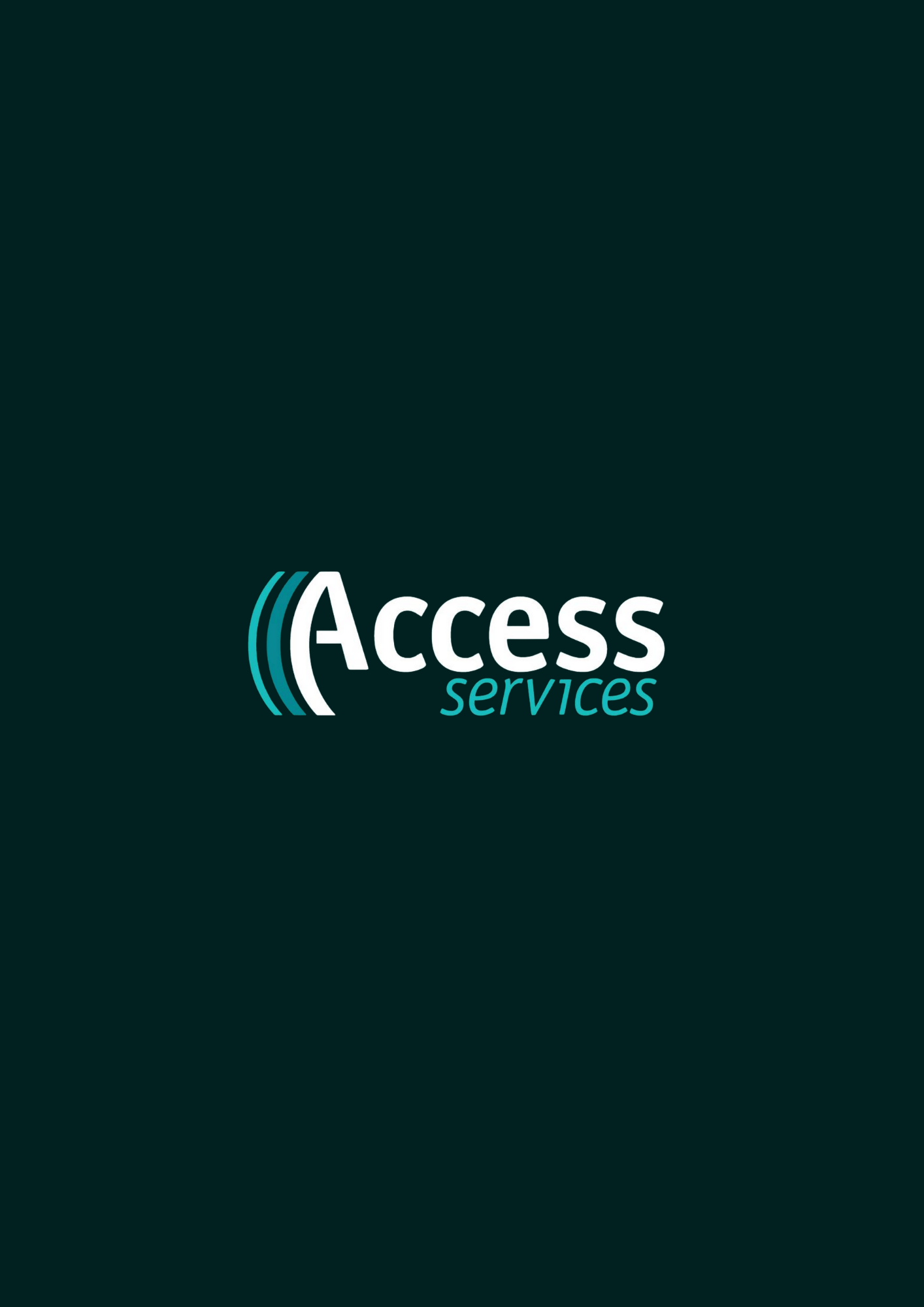 1991
Introduction of live news captions.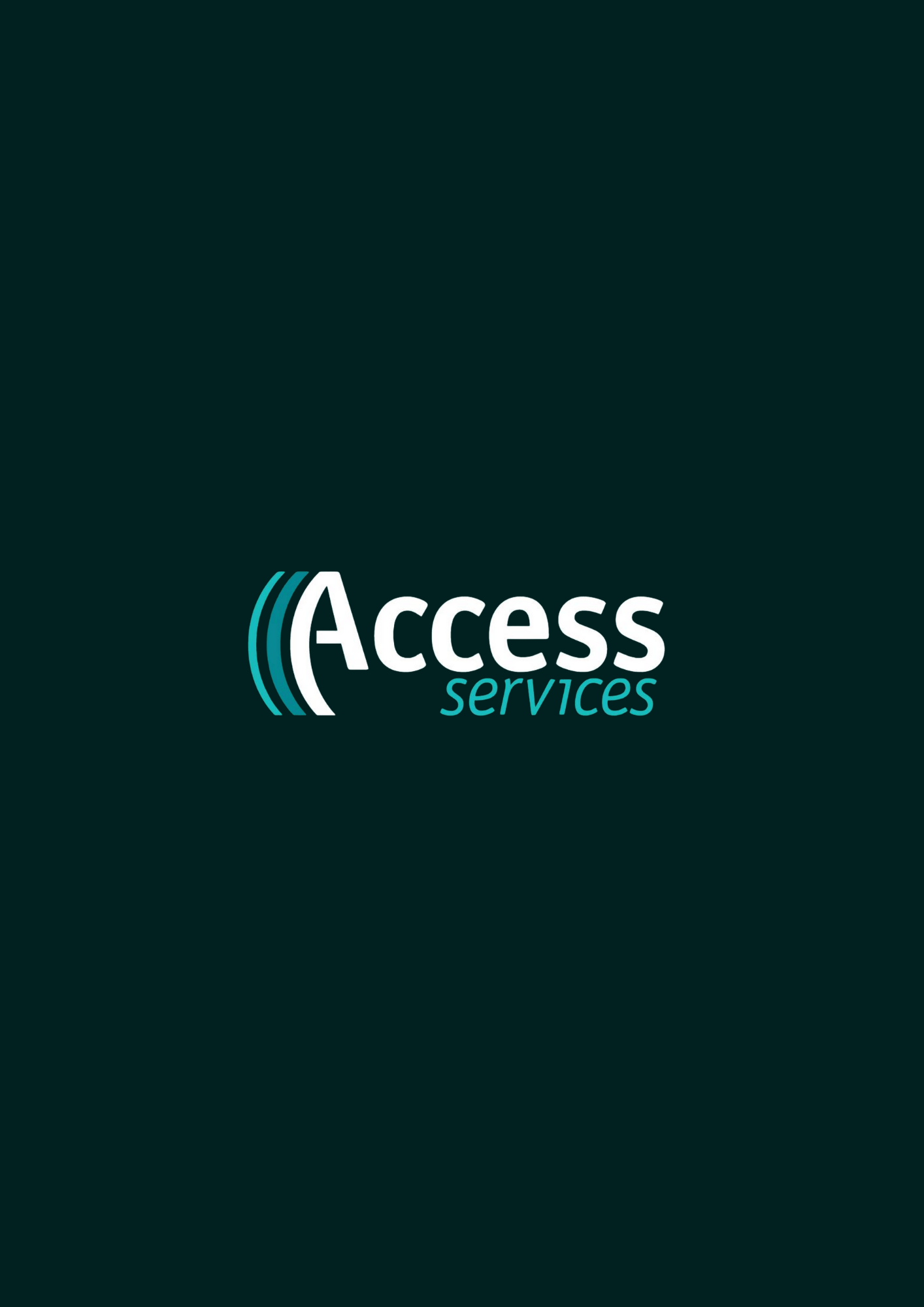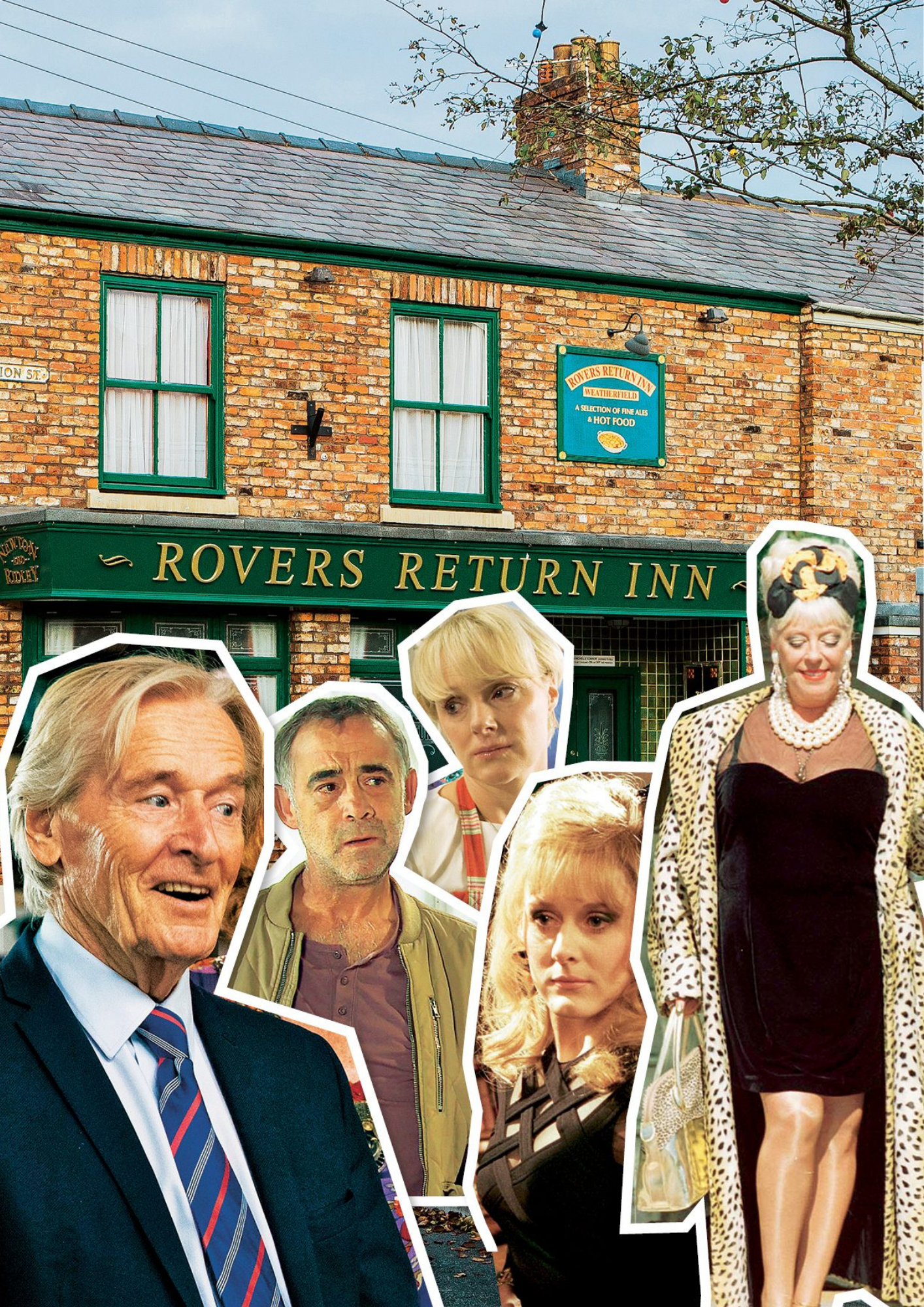 2011
Audio description (AD) pilot begins.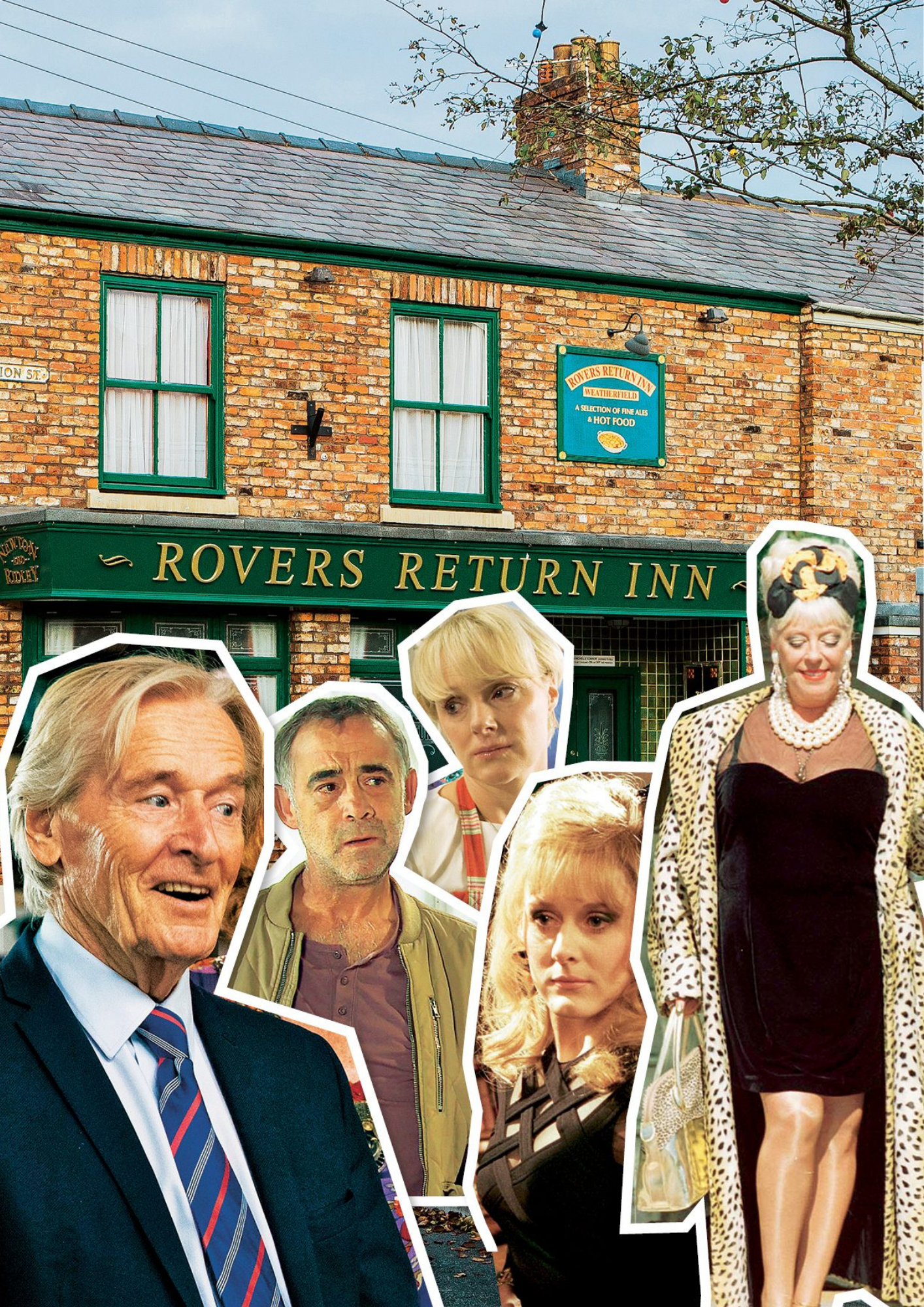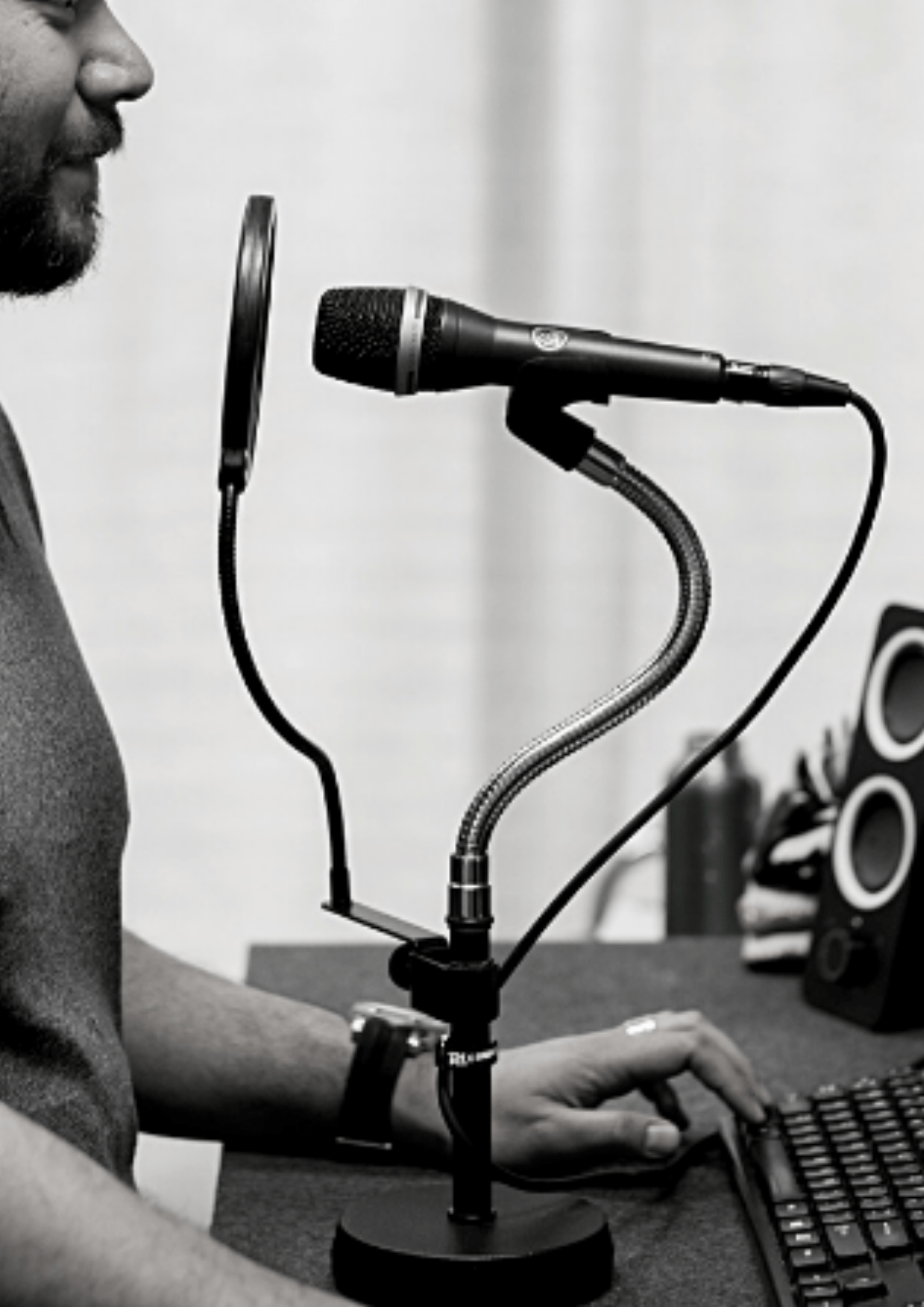 2011
AD officially launches.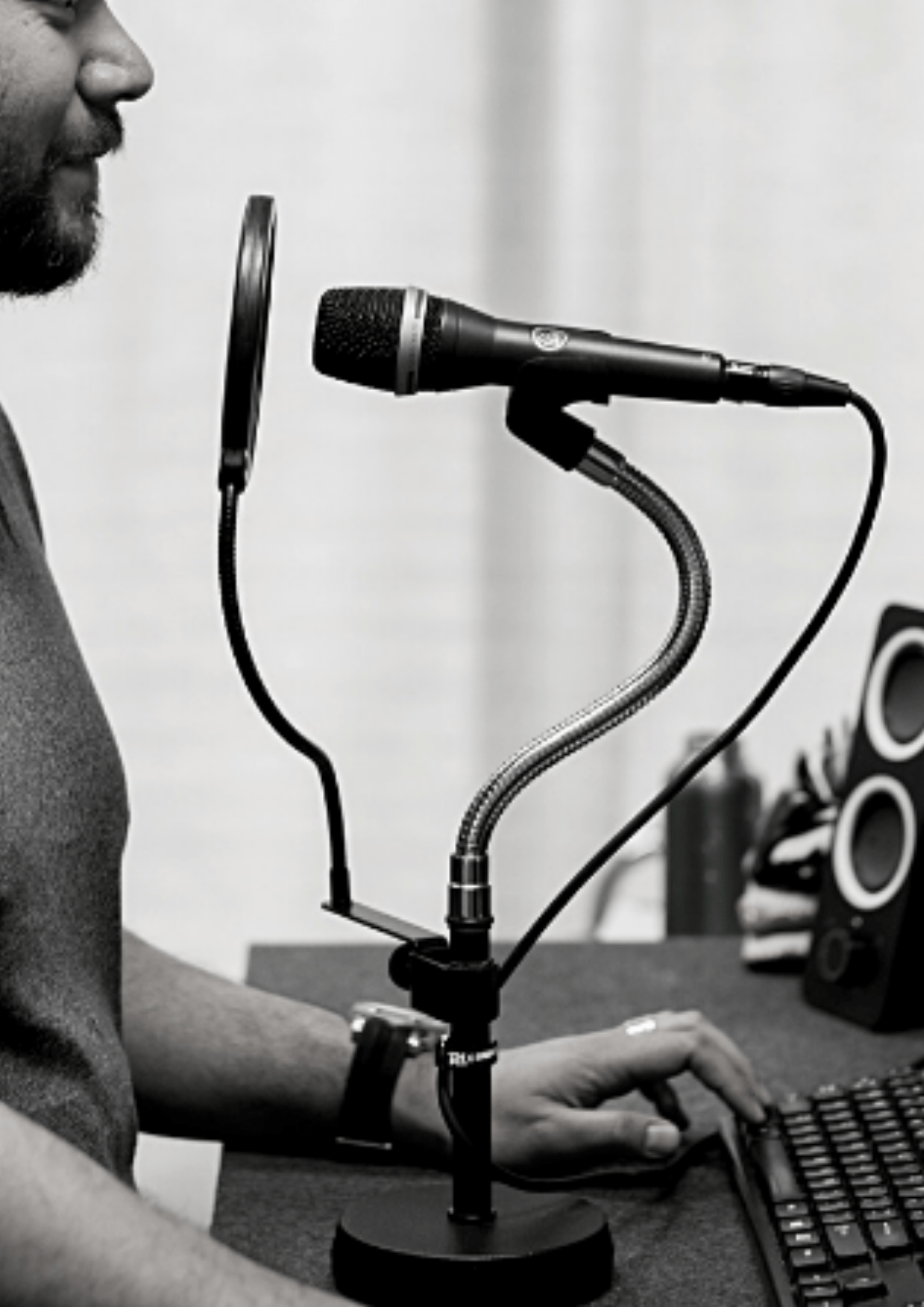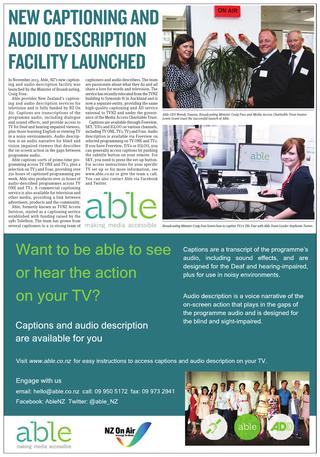 2013
Able is born as an independent charitable trust.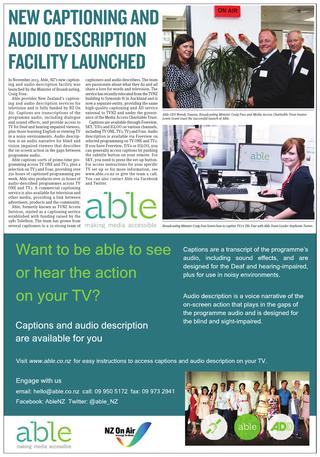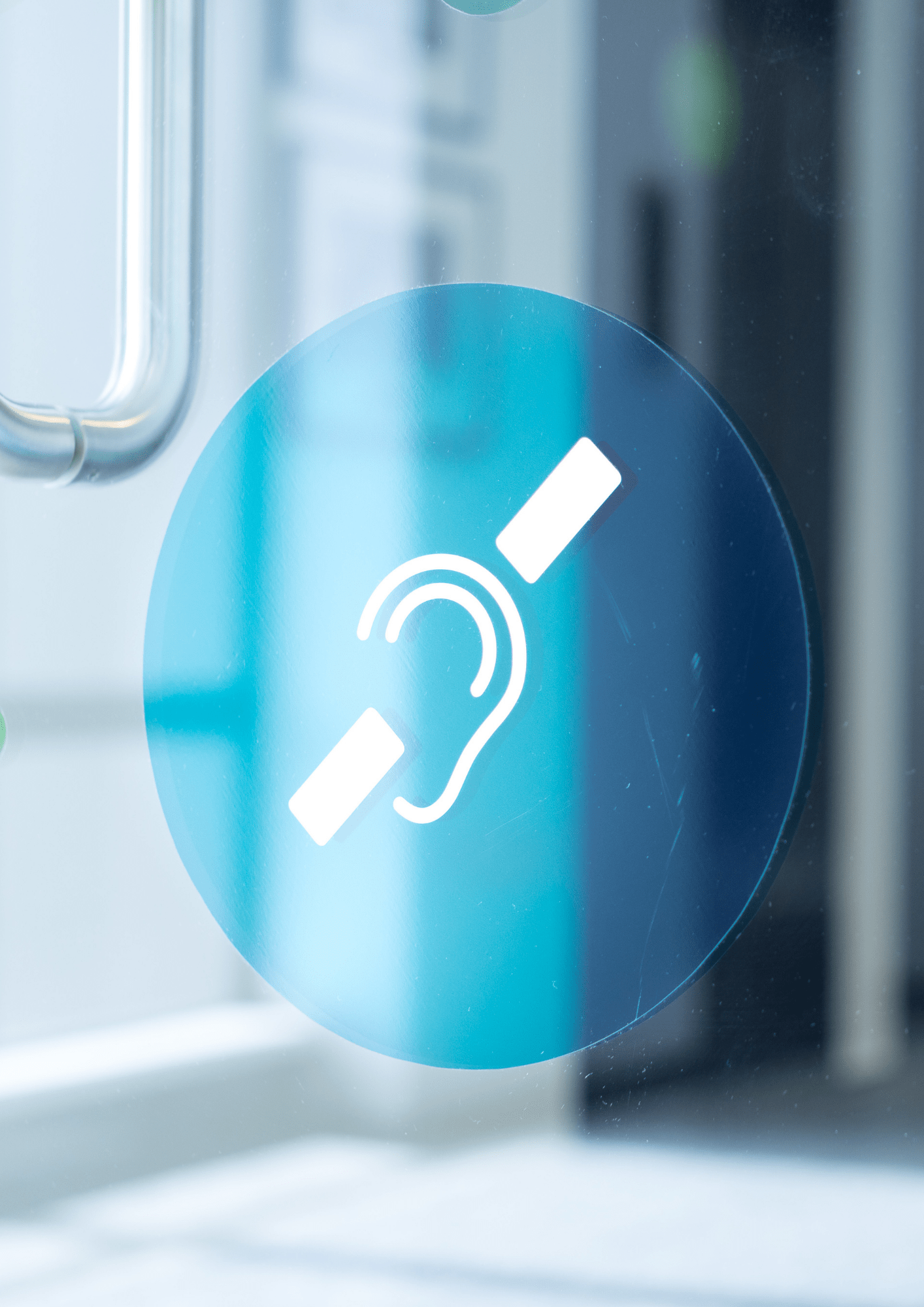 2014
Channels carrrying captions expand even further, to include Sky and MediaWorks.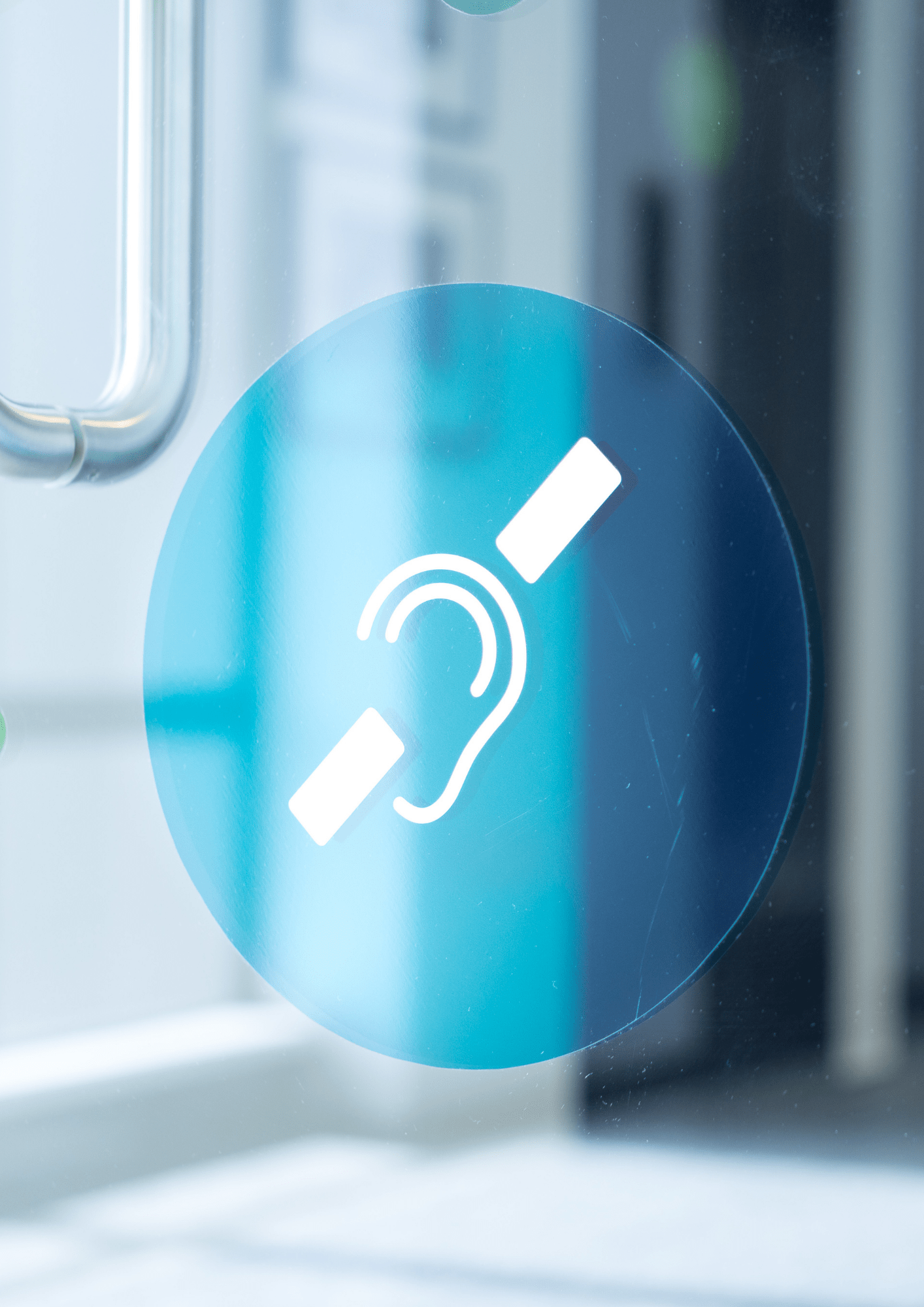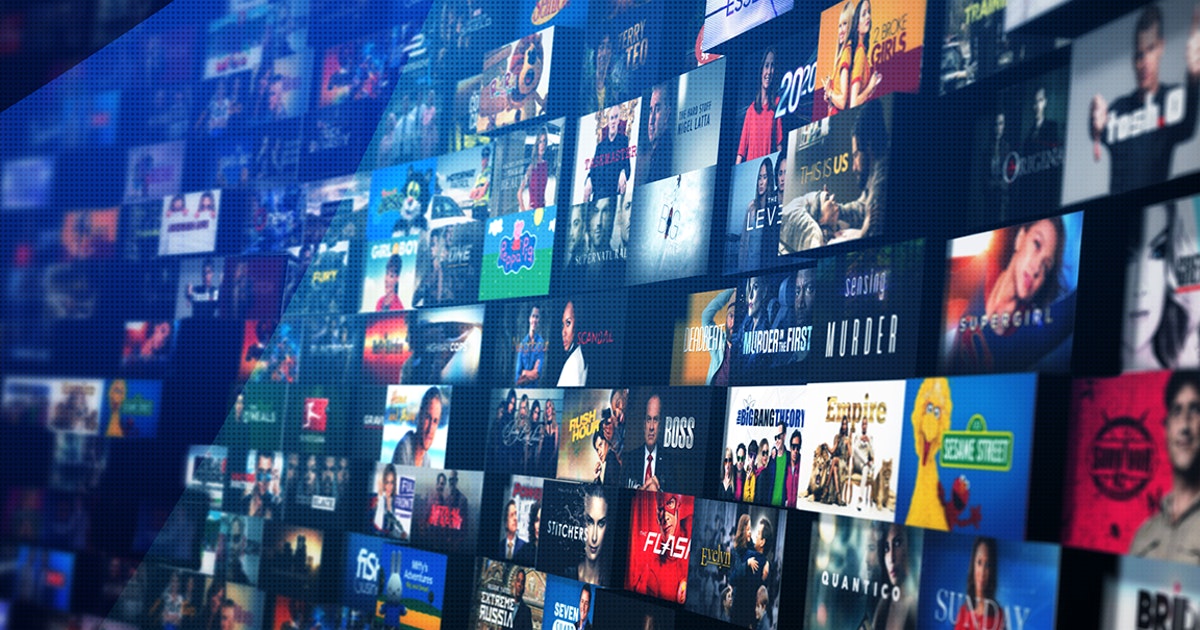 2016
Captions are introduced to TVNZ OnDemand.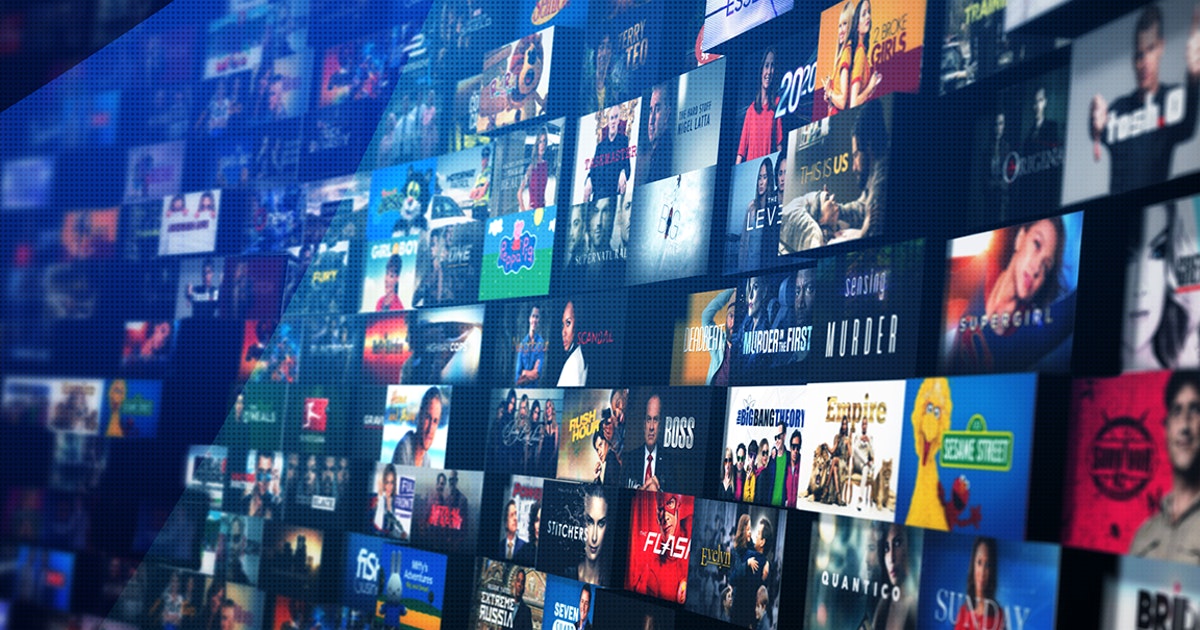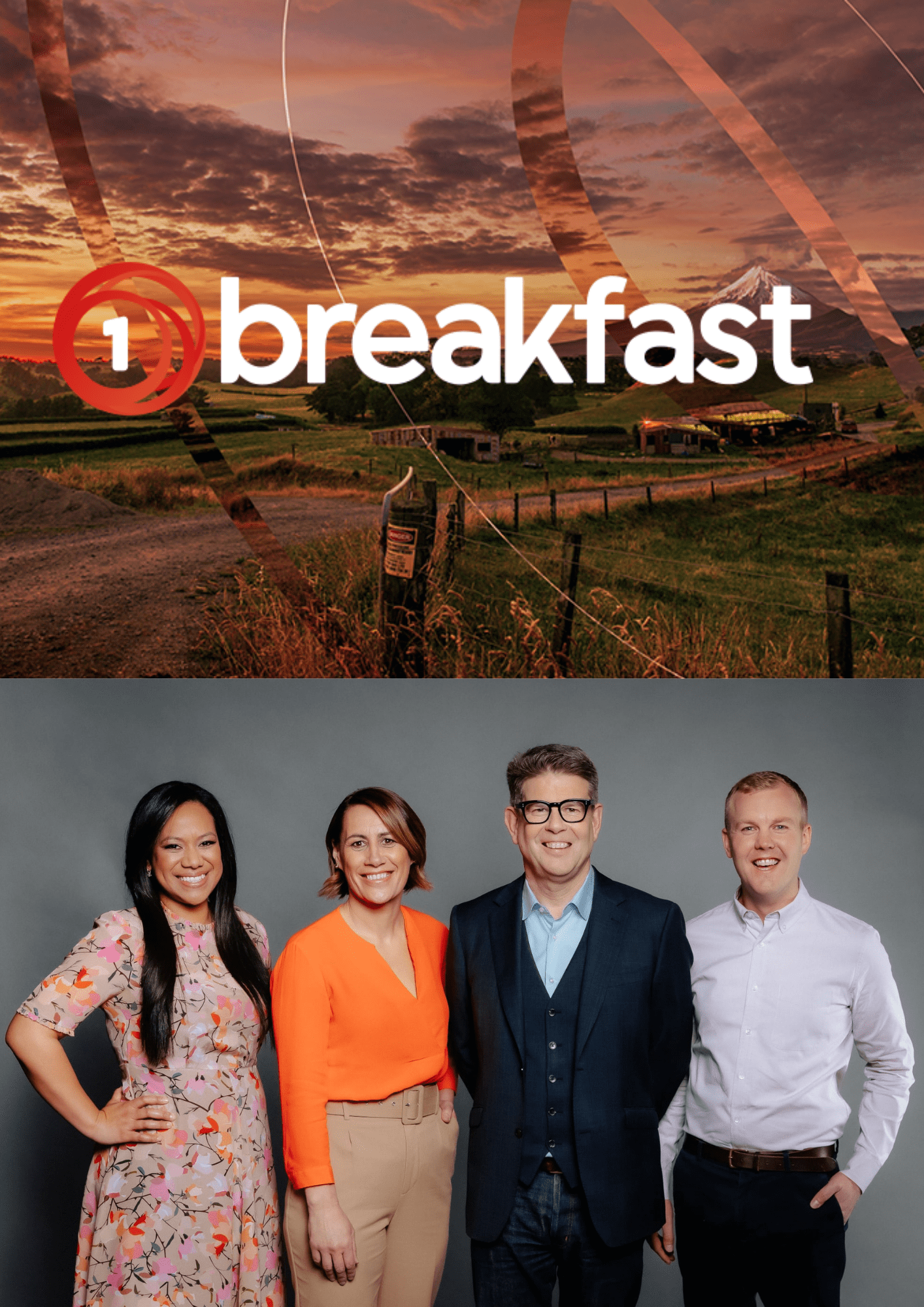 2020
Thanks to a funding boost from NZ On Air, captioned and audio described output increases, including the introduction of live captions on TVNZ's Breakfast.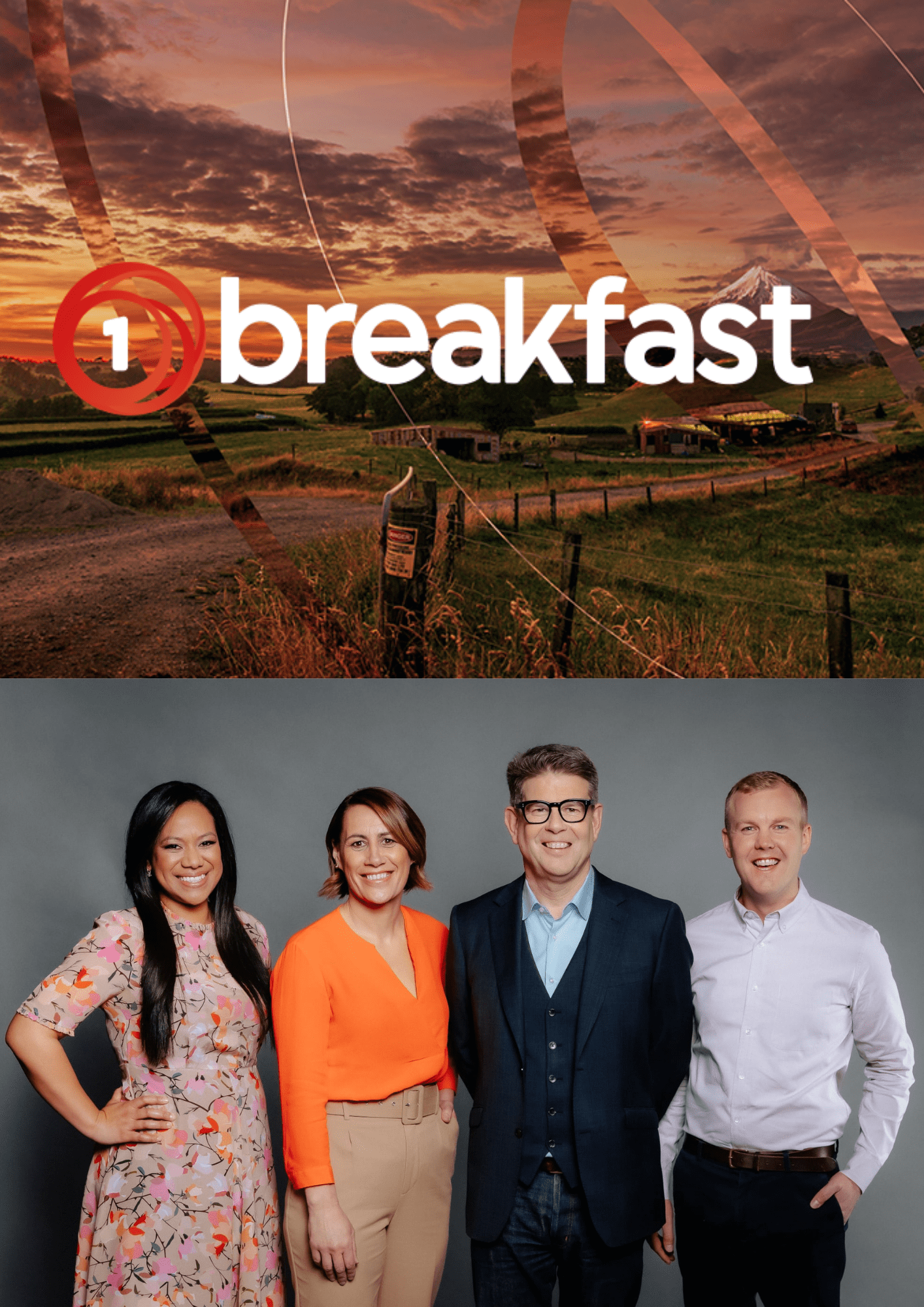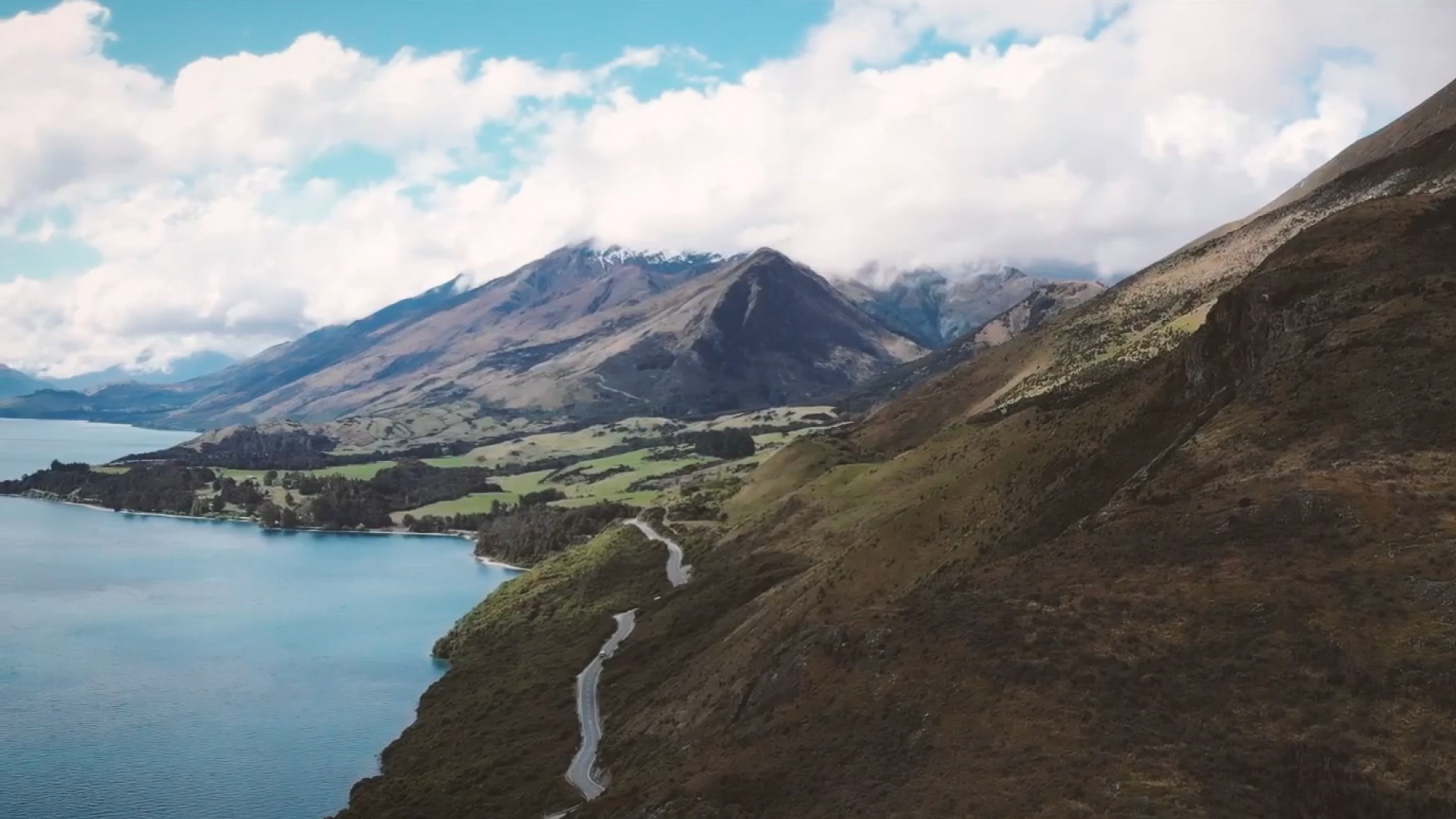 2021
The list of content Able makes accessible continues to grow. Today, we provide captioning services for all of New Zealand's broadcasters, including live captions and AD for TVNZ.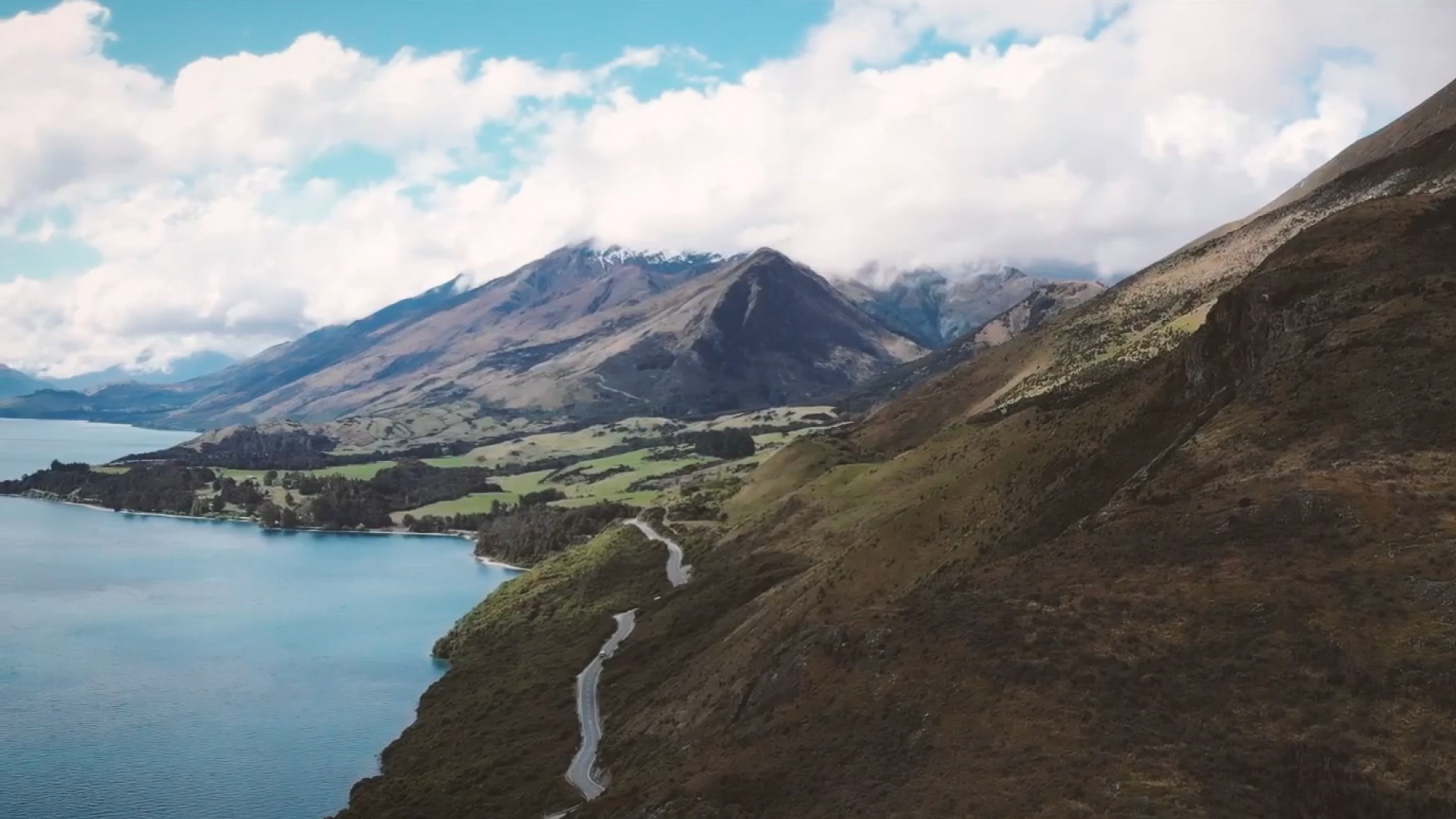 1960
1981
1980s
1991
2011
2011
2013
2014
2016
2020
2021
Our commercial services
Need fast, accurate and cost-effective captioning services for TV commercials on TVNZ 1, TVNZ 2, Three, Duke and online?

Need movie, film festival, website, social media or YouTube captioning services?

Need world-class audio description, to help make your content accessible to the 10% of the population who is blind or has low vision?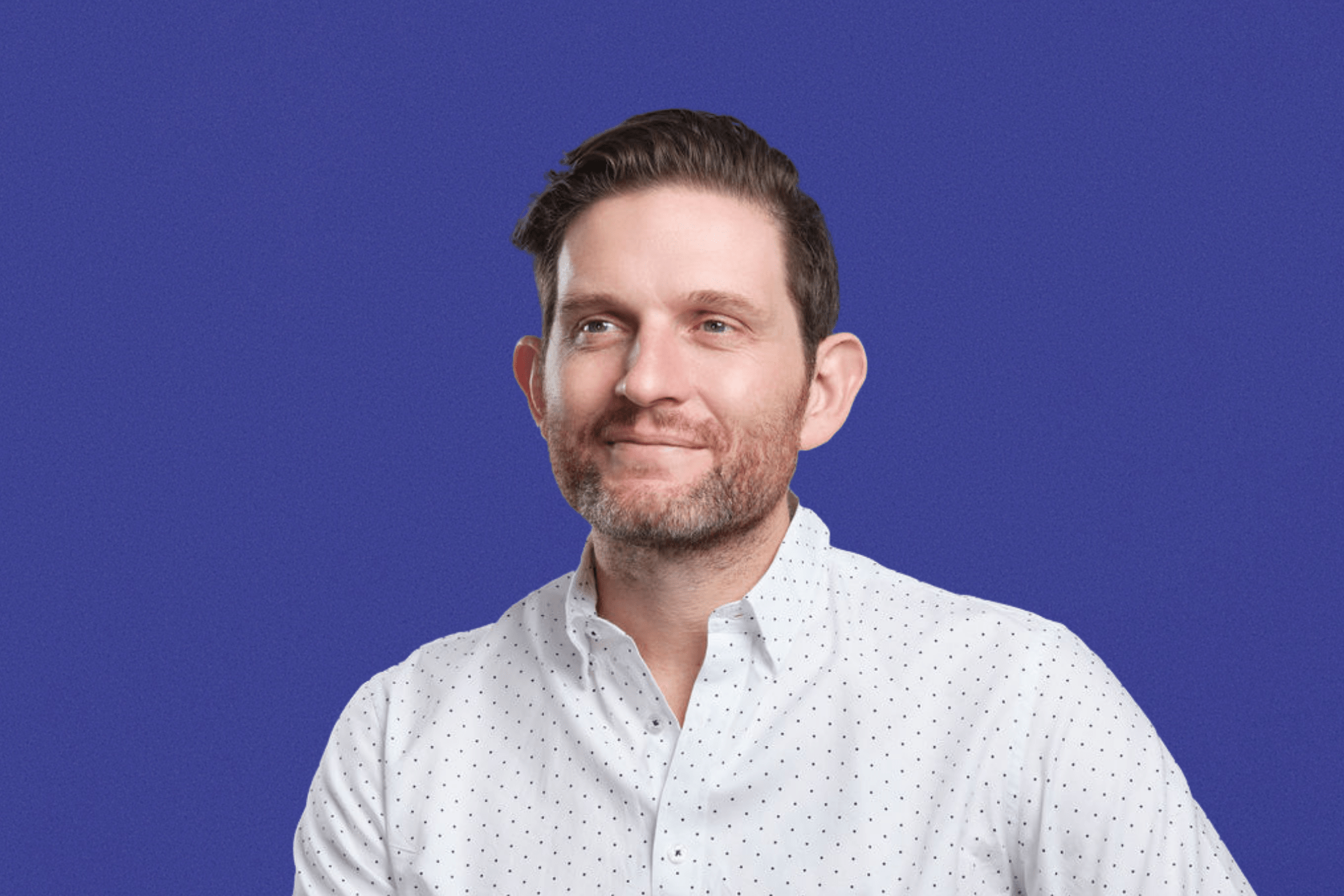 7 / 7
Dan Buckingham
Chief Executive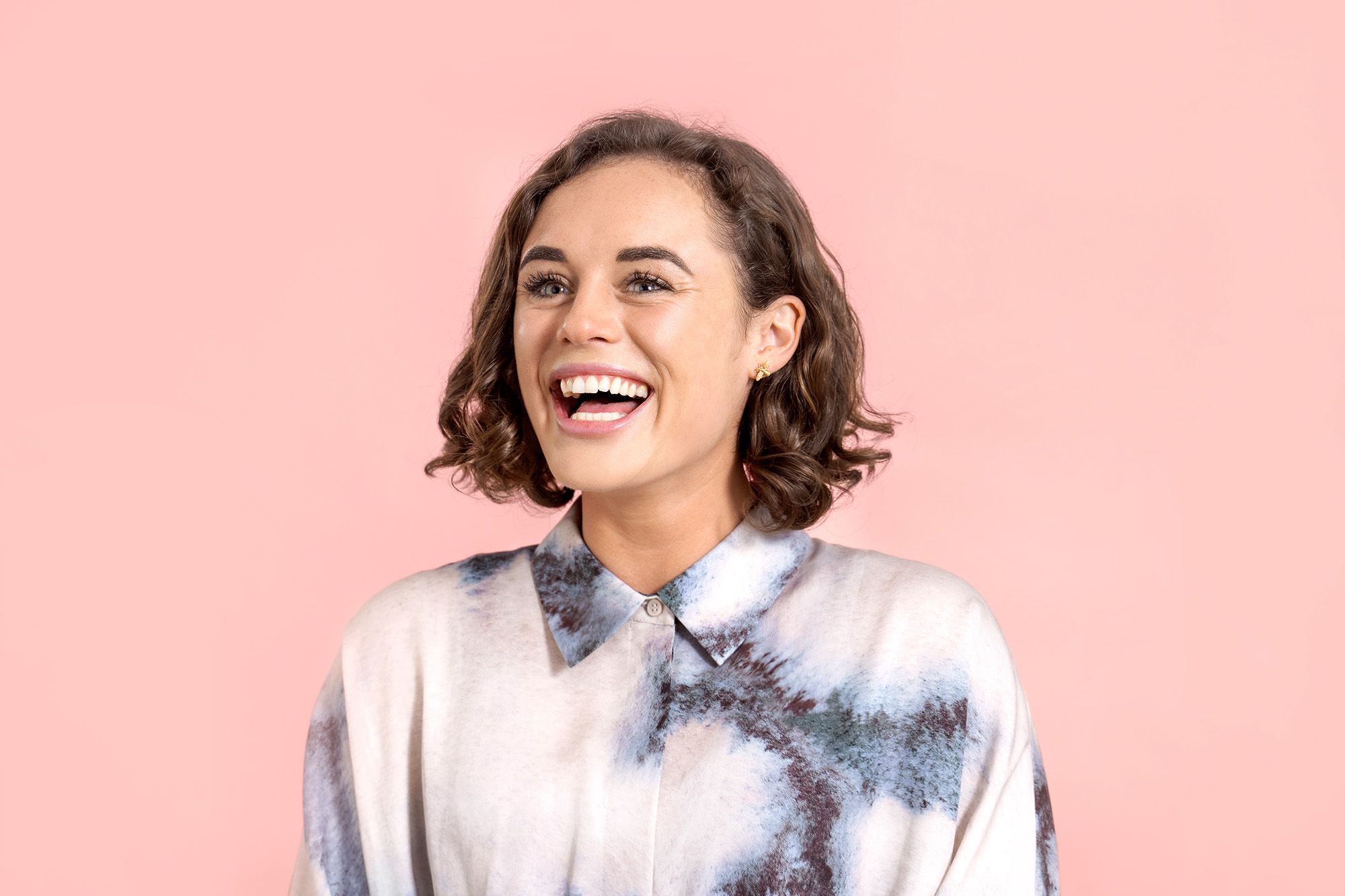 1 / 7
Sophie Jones
Communications & Marketing Manager
2 / 7
Stephanie Turner
Operations Manager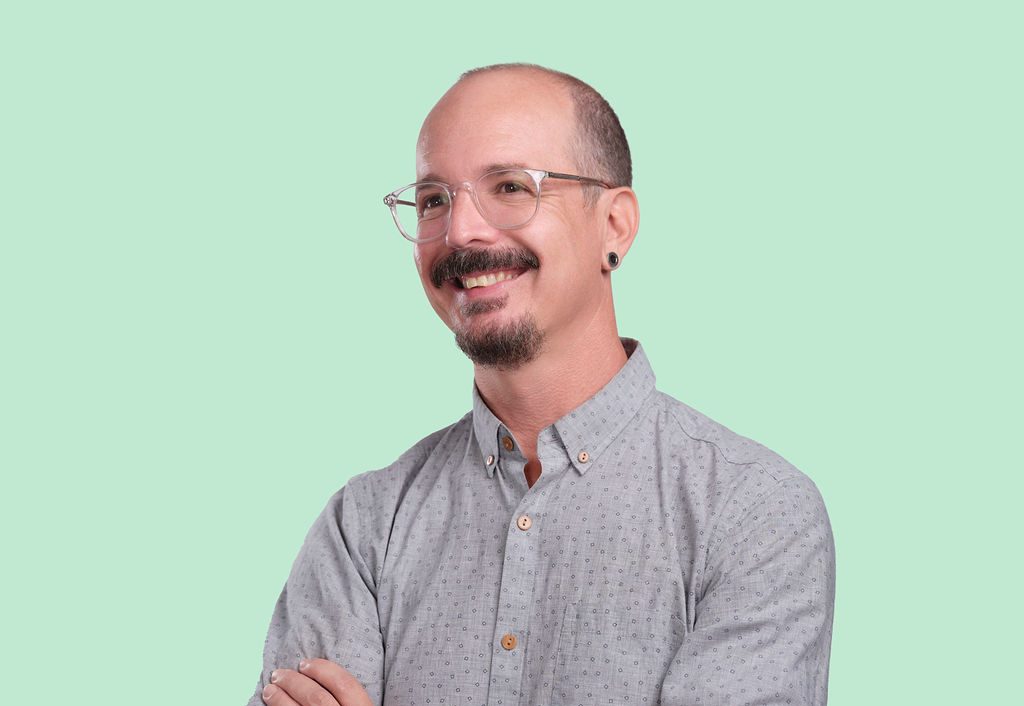 3 / 7
Lincoln Putnam
Business Manager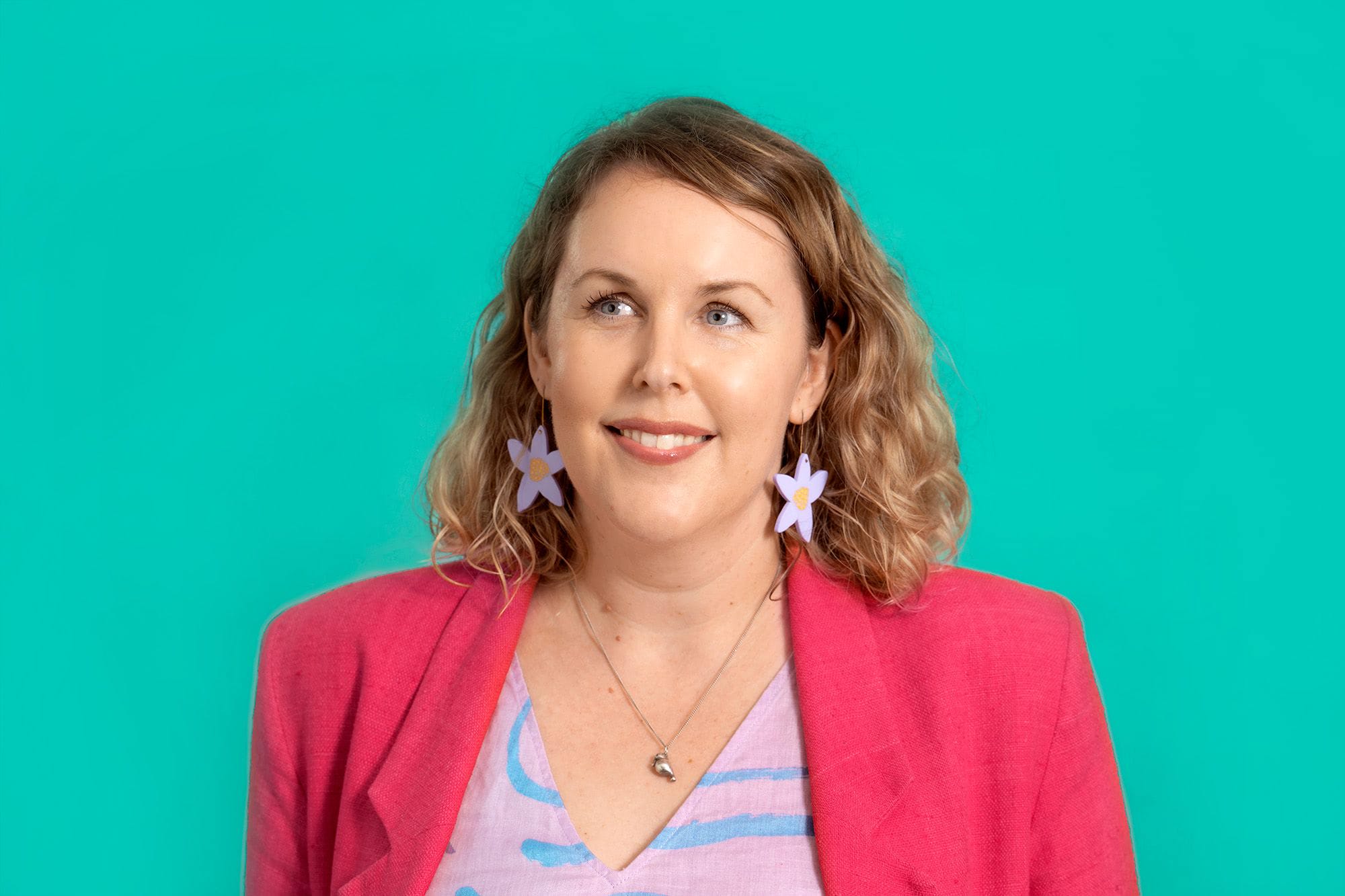 4 / 7
Ingrid Lauder
Team Leader - Caption Producers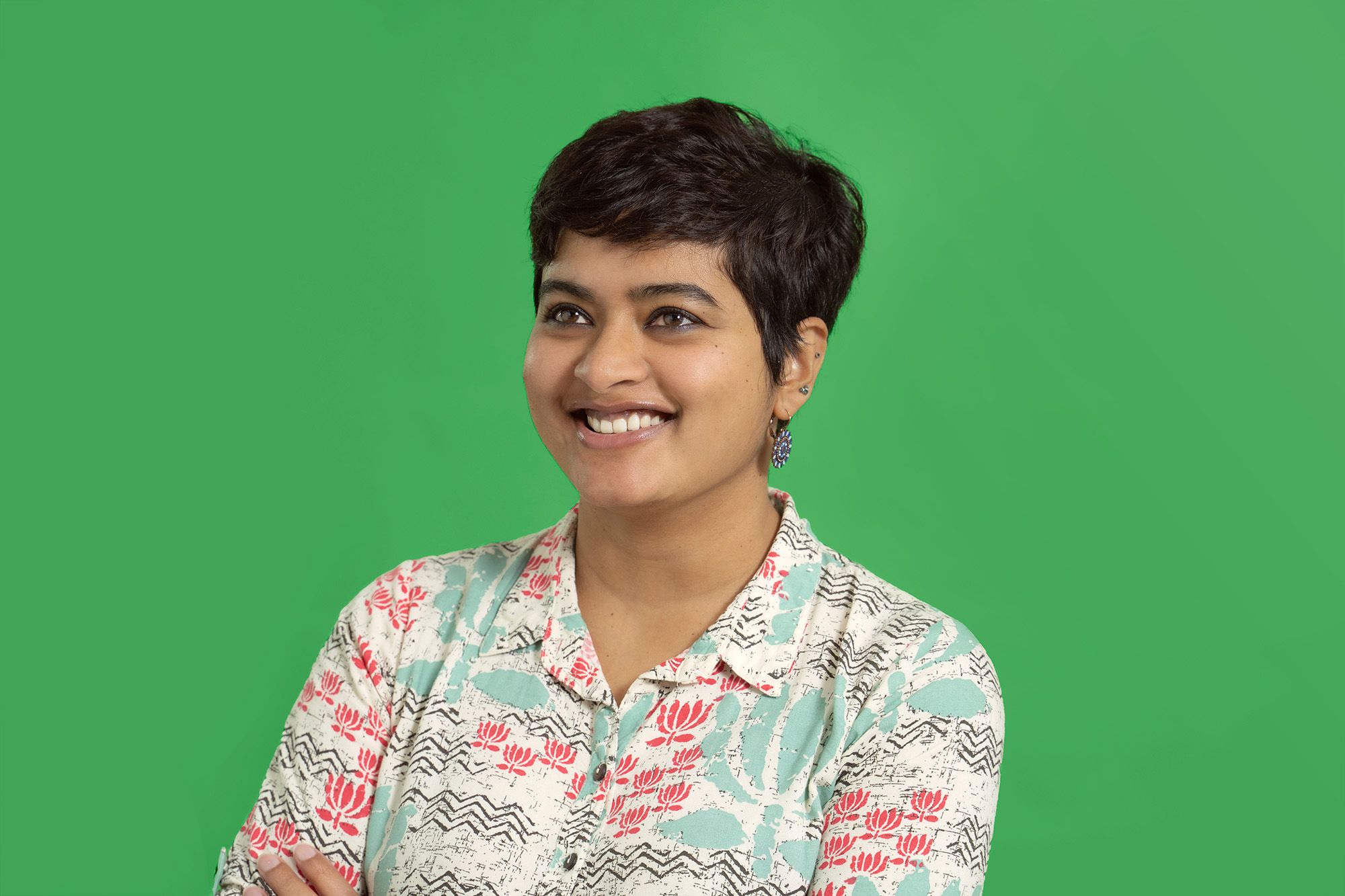 5 / 7
Shrutika Gunanayagam
Team Leader - Caption Editors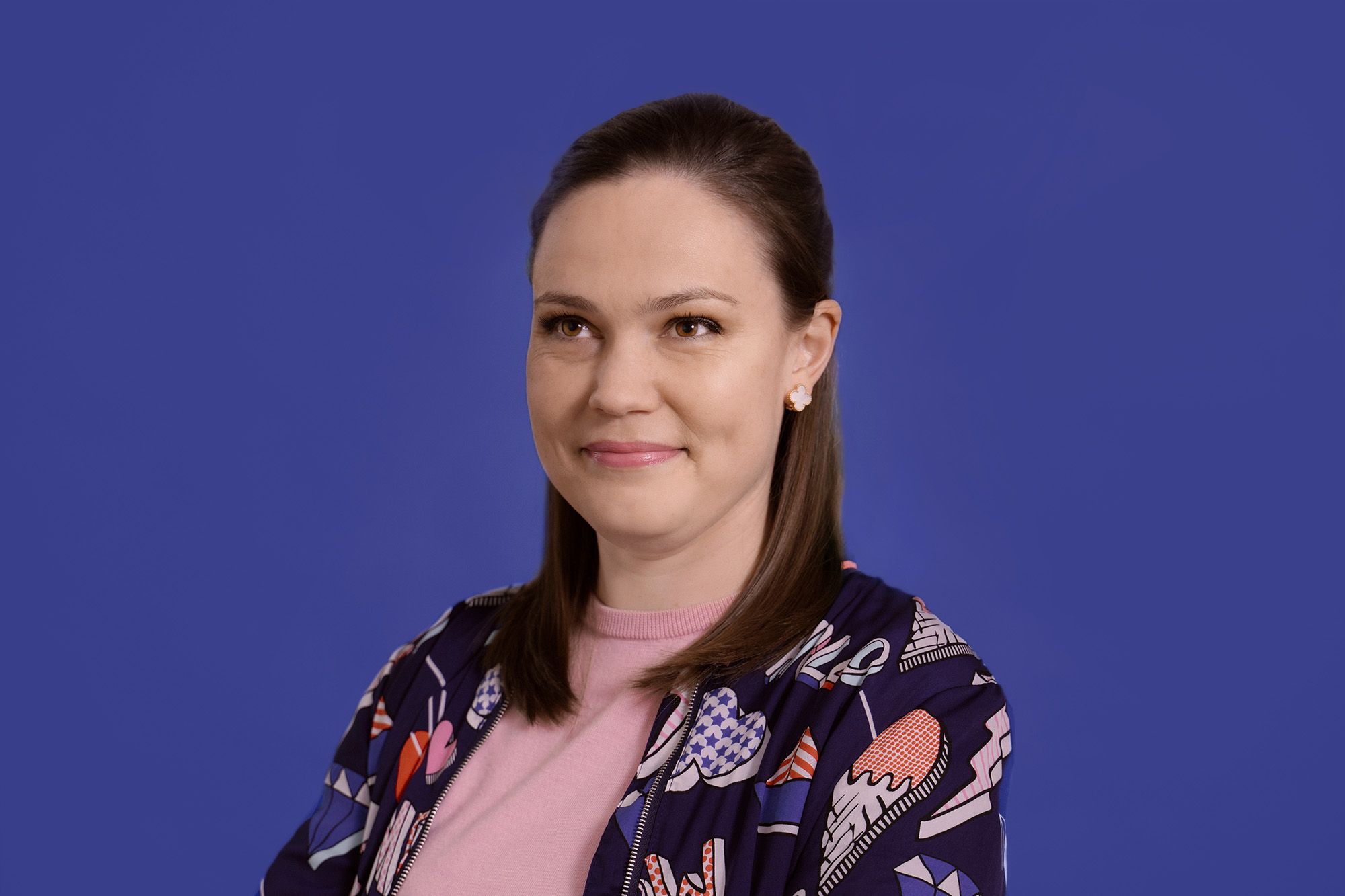 6 / 7
Virginia Philp
Team Leader - Audio Describers
Here at Able we're proud of our skilled and tight-knit team, who share a passion for creating a more accessible Aotearoa. Get to know us more.
Want to find out more about media accessibility?
We'd love to hear from you.