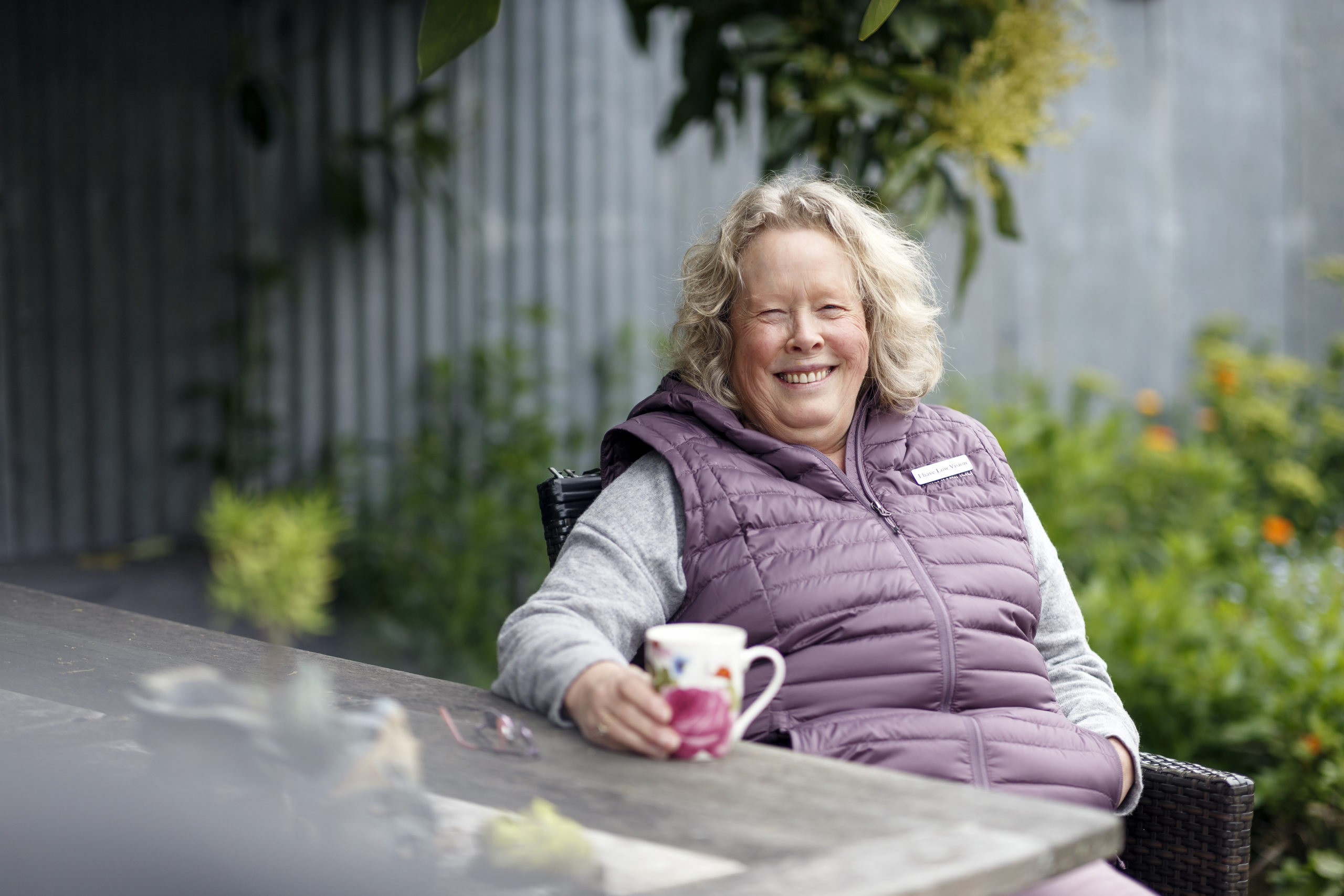 Karen is part of Blind Citizens NZ Nelson committee, as well as being a client and volunteer for Blind Low Vision NZ in Nelson. She's been using audio description for three years.
In 2012, I was diagnosed with Macular Degeneration/Dystrophy (dry version). My grandmother also had the same condition and I looked after her. I feel I am able to accept these changes to my eyes as I have seen the results in my Grandmother. There have been major changes in my life since 2018 when, at the age of 55, I agreed to stop driving and then found there was no safe way for me to get to work by public transport.
My philosophy is life is a marathon, not a sprint and while my vision is getting less as time goes by, as long as I find joy in each day, life is good. 
It was at my first Blind Citizens NZ National AGM in 2019 that I heard about Able and audio description. I was absolutely flabbergasted. When I got home, I looked at my remote control with my magnifier, and found a tiny little button with 'AD' on it. I pressed it, and it was as simple as that. It never, ever gets turned off.
It's a bit like people who get hearing aids, who say: "listen to the birds!" It feels similar for me when listening with audio description. I don't know what I don't see: I'm not seeing what I'm not seeing. So, the audio description in the movies and TV programmes just makes the experience so much richer. I've seen the Star Wars movies so many times, but now I'm watching them with audio description, and as my sight grows worse I'm loving them more and more. With AD, it feels like you get all the details in high definition. 
I'm a big advocate for audio description, and I'm trying to get my sighted friends to turn it on. My friend's toddler turned the AD button on her remote, and they don't turn it off either. It means you can stay connected and not lose the story – she loves it as she's cooking and looking after her toddler. 
It's like reading a story, and getting every word, instead of every second word.