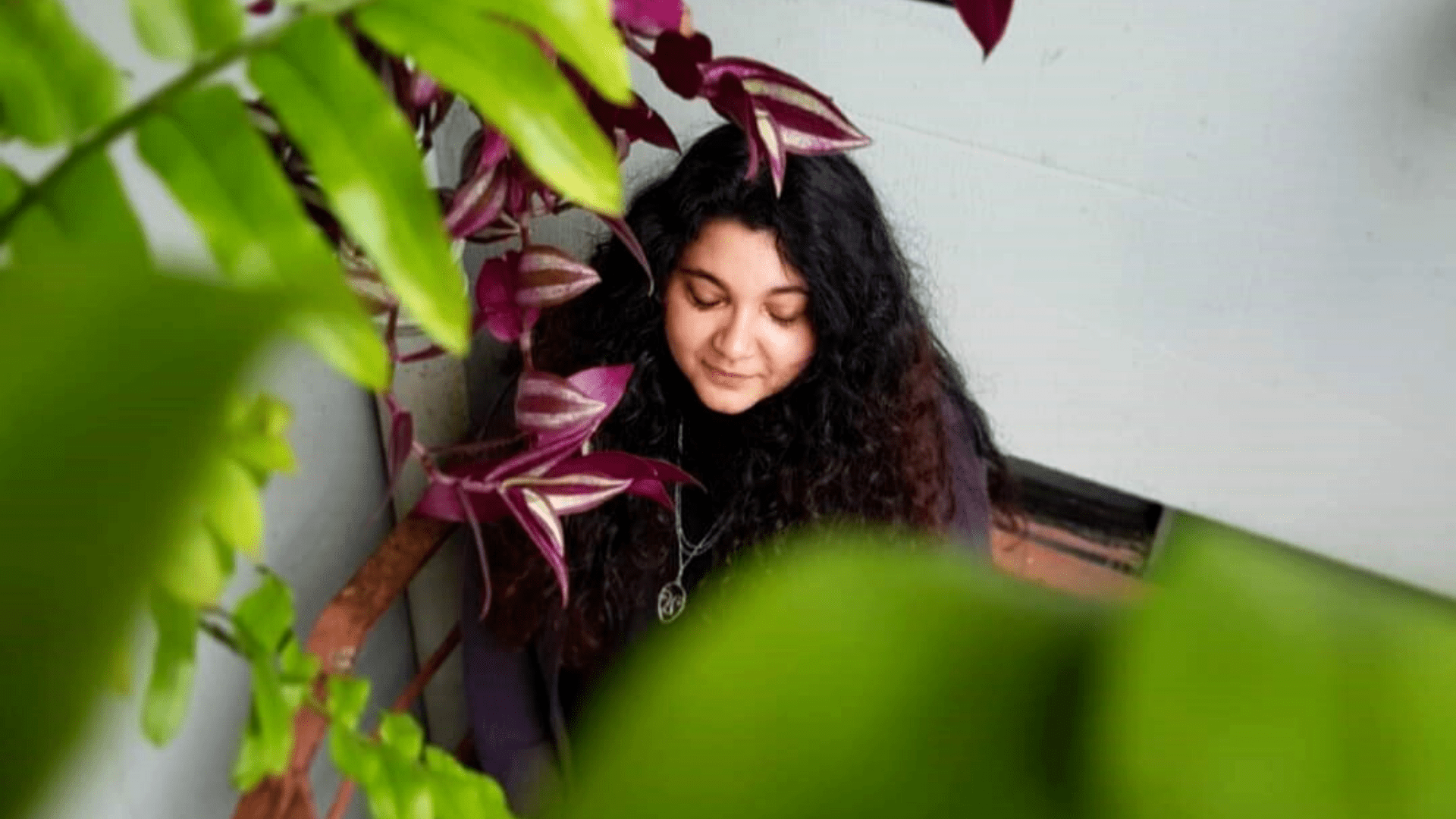 Who are you and what do you do?
Kia ora! I'm Jennifer (but you can call me Jen), my pronouns are she/her, and, as of writing this, I am 23 years old. I work at Able as an Audio Describer. The way I define my job to those who ask, as I'm sure my colleagues have experienced the ever-present "what's that?" is: providing descriptions of what's happening on screen in order to make visual media more accessible. In many industries, it is apparent that accessibility is something which goes overlooked, but after landing my job at Able, I've come to realise how important (and severely underrated) media accessibility is. I love what I do, and I'm endlessly grateful that I get to use my writing and voicing skills to create descriptions for listeners to enjoy.
Summer or winter?
Having grown up in one of the hottest countries in the world, Kuwait, I can confidently say that I prefer winter. Hands down! Not to romanticise something as trivial as weather…but let me romanticise the weather for a moment. There is something so wonderful about the cold (yes, even when it's gloomy and rainy and windy) that just doesn't feel as magical as the pelting heat that summer tends to bring. I love stormy skies, the feeling of snow melting on my fingertips, and, most of all, the devastatingly beautiful trees once all their leaves have fallen – not to mention the warm drinks and even warmer hugs you're almost always greeted with during winter. I'll take a coat and scarf over shorts and jandals any day!
How does AD affect your life outside work?
Audio describing has impacted my life quite a lot outside of work. When you spend the day making media accessible, you start to notice the little things in life that aren't accessible. Then the big things. Then the really big things. And then you realise that the world tends to forget about the ones who need help from those privileged enough to give it. I've made it my mission to be as inclusive and considerate as possible, no matter where I am or what I'm doing. This role has definitely made me more grateful, more aware, and more empathetic.
Songs that make you dance, or songs that make you cry?
I can't dance to save my life, but a song that always makes me tap my feet is The Adults Are Talking by The Strokes. There's something so hypnotic about that repetitive beat; it'll always put a little pep in my step. Though, to be frank, I selected this question more for the latter half of it – a song that never fails to make me cry (and I mean full-on waterworks with puffy, red eyes, a mountain of used tissues and a runny nose) is No Surprises by Radiohead. Thom Yorke's melancholic voice always rips me to shreds. I don't know what it is about that song, but there is just something about its hauntingly beautiful melody I first heard some ten years ago, I've been so enamoured by it, and it always hits me straight in the heart. Something else that makes me well up is a piece of music titled Minecraft by C418. Yes, I'm actually admitting to that on able.co.nz. I'm not going to elaborate too much, but if you play the game and you've never teared up at the title screen soundtrack – you're lying!
How would you define your audio description style? What influences it?
I'd say my style can be quite lyrical. Being a musician, I tend to enjoy the use of similes and metaphors; using experiences and feelings to best articulate how I'm feeling in a song. With audio description, however, my feelings are irrelevant (aw!), but I still enjoy being poetic with my writing without telling the audience how to feel or imposing my interpretations onto them. For example, where I have the space to do so, I like to describe colours using temperatures (such as warm or cool tones), or even comparing them to 'everyday' things (such as coffee or the sky) so that people can truly connect with the descriptions they're hearing. Music and poetry are huge inspirations for me, not only in my role at Able, but in everyday life – they've moulded me into the person I am today, as cliché as that may be!