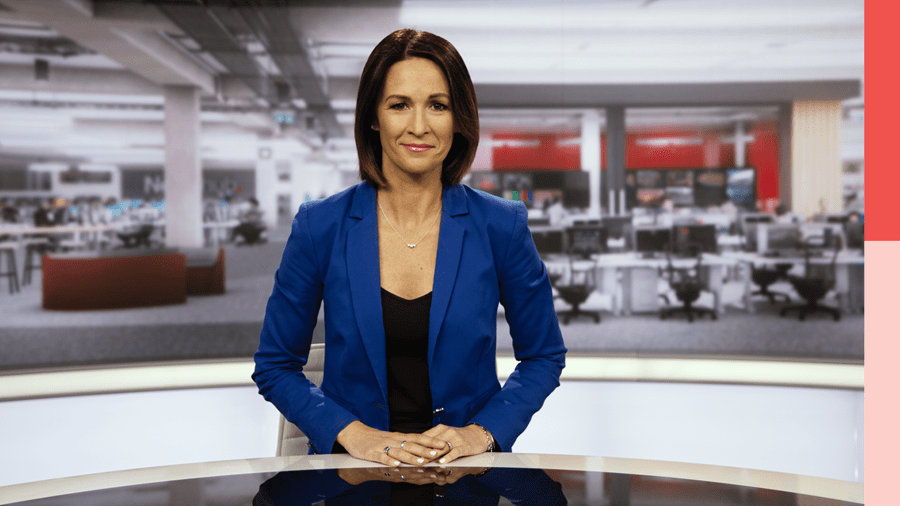 We are very excited to announce the new appointment to the Media Access Charitable Trust Board. You may recognise Sacha McNeil from her two decades as a journalist for TV3 and TVNZ, where Sacha currently reports for Seven Sharp. Sacha believes that stories are for everyone, and is honoured to be supporting Able's work towards a more inclusive and connected Aotearoa. Sacha also loves crafting and shares patterns and recipes on her website. For the knitters amongst us looking for a challenging next pattern, it's well worth a visit.
Here's a quick introduction to Sacha, as she supports our mahi to make media accessible in her role as a trustee.
Kia ora Sacha, tell us a bit about yourself.  What do you do, and how did it all begin for you?
I was born in Hamilton and grew up there before moving to Auckland, where I've lived ever since.  My Mum was a teacher, so reading and writing were quite high on our agenda as kids. I grew up in radio rooms and TV newsrooms following my Dad around, and always liked the idea of telling stories and being involved in the news in some way – whether through print, radio or television. I  went to Auckland Uni to study English, before spending some time overseas – snowboarding in Canada, backpacking around Europe – before returning to Auckland and studying Film & Television for a year, which led me to my first job at TVNZ. I've been working in media ever since!
Telling a story through both words and images – a whole sensory experience – is such an interesting part of working in TV. It's all part of bringing a story to the person. 
What draws you to Able, and the kaupapa of media accessibility?
The awareness around media accessibility is something that I think is incredibly important. It's so important for people to hear the stories that are being told, so that they can relate to them and feel part of them. 
Can you tell us a bit about your crafting journey and how that began?
I've always loved making things with my hands – even as a kid, I really enjoyed the tactile challenge of it. Even if you can't make the thing as well as the person that's showing you, it gives you a new appreciation for how things are made. 
I wanted to create a platform to share the stories of the incredible makers in New Zealand who are often not celebrated, or who might not see their craft as special. Everyone has a story, and creativity can be a great way to tap into that. It's turned into quite a collaborative collection, and there are tutorials on there, too. It's really cool to have such talented makers sharing their tips – there's quite a community out there!